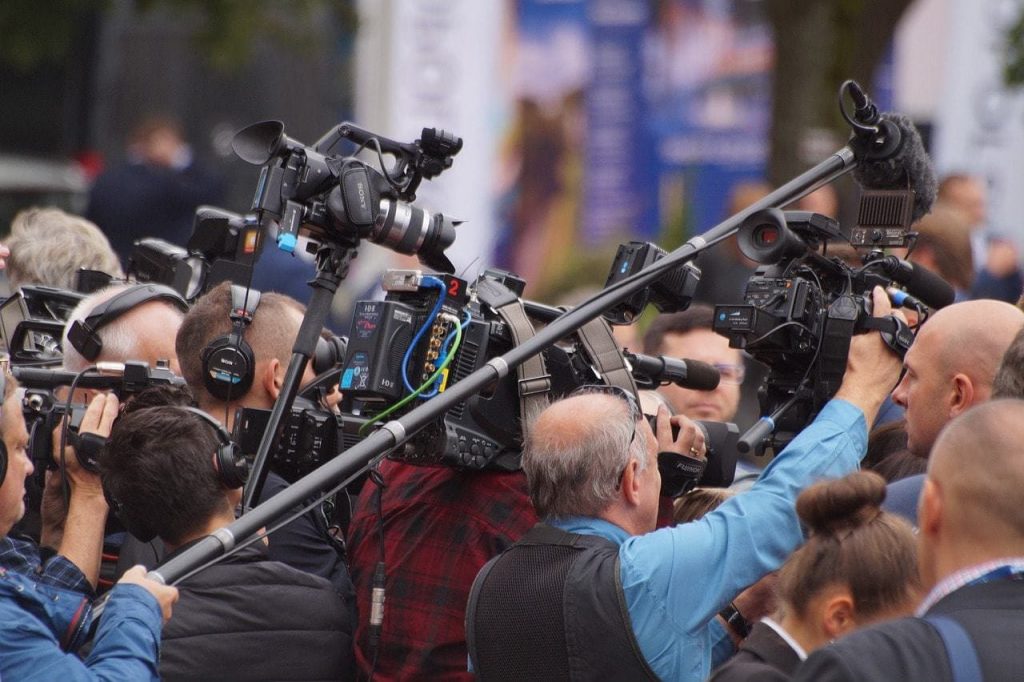 The violent assault on a news reporter in a Haifa suburb highlights the growing animosity toward the media in Israel. As the national discourse becomes more polarized, Israelis are increasingly targeting journalists with venomous insults and threats.
A group of youngsters beat and stabbed Israel Hayom correspondent Daniel Siryoti Saturday after spotting the press sticker on his vehicle. Siryoti says that the assailants accused him and all other journalists of being "leftist traitors."
Siryoti suffered a concussion and lost six teeth in the assault. Doctors at the hospital also treated him for minor stab wounds. He says that he was spared a worse fate after a passerby intervened.
The attack on Siryoti led to an outpouring of support and concern from fellow journalists.
Reporter Roy Sharon Tweeted that the "attempted lynching" of a journalist was frightening. Columnist Revital Amiran hinted that Prime Minister Benjamin Netanyahu was to blame for the assault, writing that his Likud party was adopting "mafia tactics."
Media in Israel Under Attack
Political observers have often condemned Netanyahu for fomenting hatred against the media. He has frequently lashed out at journalists and accused them of unfairly playing up corruption charges against him.
The prime minister says that the media is peddling "Soviet-style propaganda" and conspiring with the Left to topple him. He directed 91% of his personal attacks on Facebook this summer at Channel 12 journalists, according to media monitor The Seventh Eye.
In one case, Netanyahu charged that Channel 12's negative coverage of him constituted a "terror attack against democracy." He also accused the network of vilifying Israel by airing HBO series Our Boys, which he called "Antisemitic." Netanyahu then urged Israelis to boycott the channel.       
The prime minister's favorite target has been Channel 12 legal affairs correspondent Guy Peleg, who often reports on Netanyahu's corruption cases. Netanyahu's son, Yair, has been mocking Peleg over his physical appearance. The TV station later assigned Peleg a bodyguard because of threats against him.
However, the verbal attacks and threats are not directed only at left-wing reporters.
Some of Israel's most vilified media personalities are right-wingers, according to an online hate index commissioned by the Tel Aviv Journalists Association. Social media users posted nearly 15,000 hateful messages against members of the media in August, the study showed.
Some observers have warned previously that the endless stream of verbal abuse could eventually lead to physical violence. These fears have now been confirmed, and the worst may be yet to come.