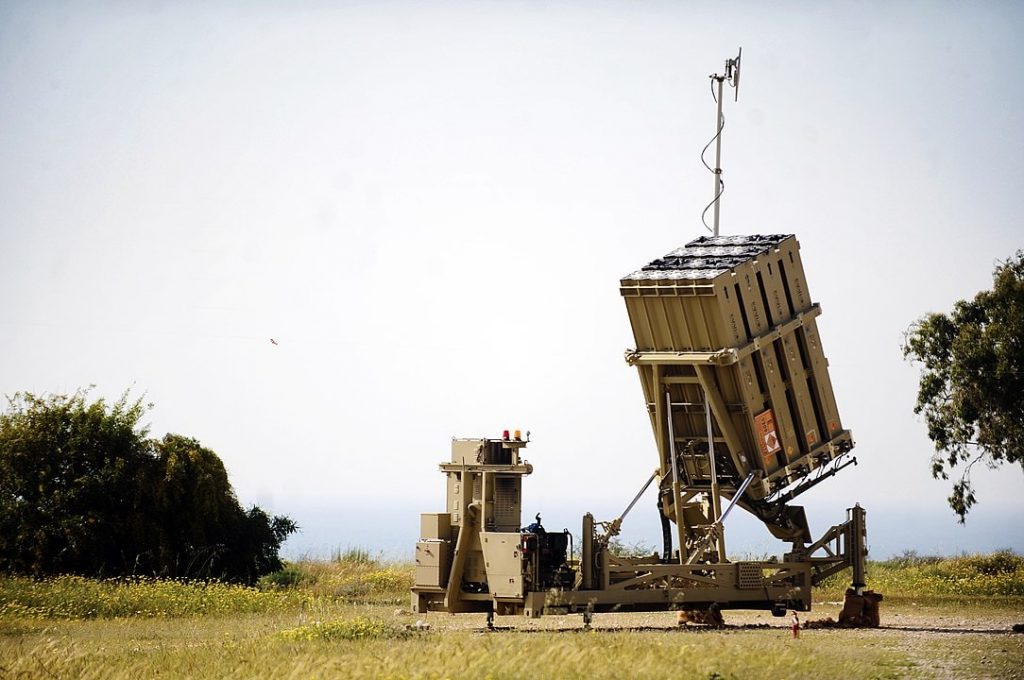 Tensions around Gaza are rising again following two border incidents and a rocket attack. Early Thursday, IDF fighter jets bombed a Hamas facility in response to the rocket fire.
Thursday afternoon, IDF forces detained three suspects who crossed the Gaza border fence into Israel. Two of the men carried knives, the army said. All three were taken in for interrogation by security agents.
On Tuesday, the IDF prevented another infiltration attempt into Israel after spotting and killing an armed Palestinian near the Gaza border fence.
Woman Hurt on Way to Shelter
The latest rocket attack targeted the southern town of Sderot early Thursday. The Iron Dome missile defense system intercepted the rocket in midair. An Israeli woman was taken to hospital after tripping and hurting herself as she rushed to a bomb shelter, news website Ynet reported.
The Air Force mobilized fighter jets shortly after the attack to hit a Hamas weapons manufacturing site. "We hold Hamas responsible for the events transpiring in the Gaza Strip and emanating from it," the IDF said.
As a further punitive measure, the army reduced the Gaza fishing zone to 10 nautical miles until further notice.
Southern Residents Frustrated
However, despite the tough rhetoric on Gaza, Israel continues to limit its retaliation for occasional rocket attacks. Meanwhile, southern residents are increasingly frustrated by the lack of sufficient response and ongoing rocket fire.
The government is working to secure a long-term ceasefire with Hamas while trying to avoid a serious military clash. But some officials believe that the IDF must launch a large-scale operation in Gaza first, to end the rocket strikes.
The army is also concerned about the prospect of major Islamic Jihad attacks from Gaza. The group may still seek to settle the score for the assassination of its military commander in November.