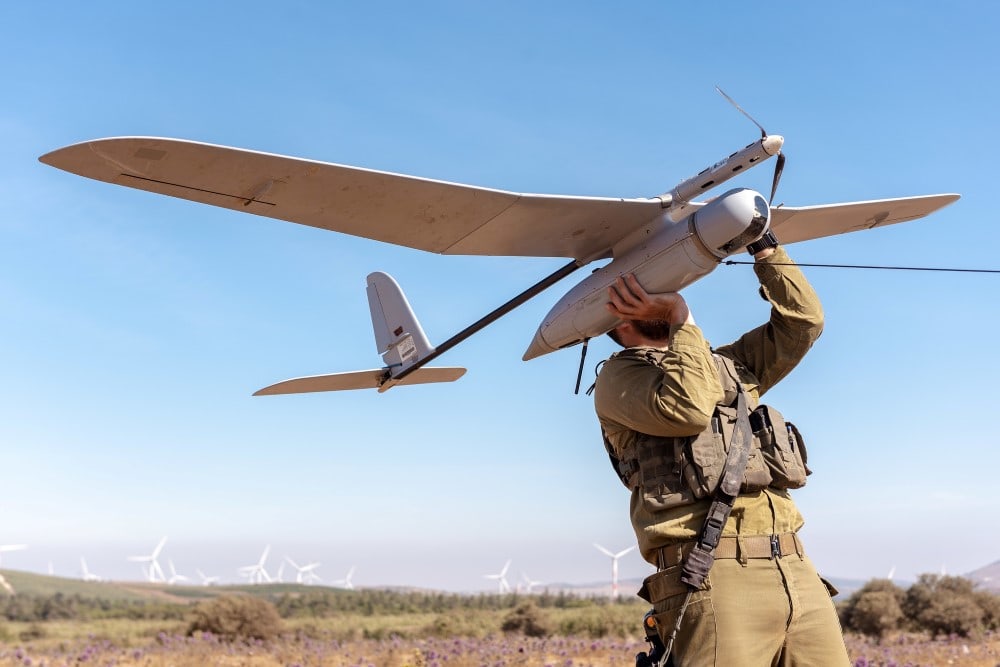 The IDF unveiled its newest urban combat techniques in a live-fire simulation for foreign army chiefs. The army held the demonstration at a military facility in southern Israel during a conference on military innovation.
During the drill, the IDF displayed its ability to rapidly expose and eliminate enemy forces by using a dazzling array of high-tech weaponry. Notably, Israel plans to increasingly integrate robots into the battlefield of the future as part of a new combat doctrine.
The simulation started with a pinpoint attack by armed drones as other UAVs collected intelligence on enemy assets, Walla News reported. Air Force jets dropped 16 bombs on an enemy complex in just one minute, while forces activated electronic warfare systems to disrupt hostile drones, the report said.
The IDF also showed off innovative weapons such as the laser-guided Iron String mortar shell. In addition, troops fired advanced infantry missiles that can hit enemy forces hiding in buildings and tunnels.
The army expanded its firepower in recent years by developing high-precision systems, a senior artillery officer told the IDF website. Some of these lethal capabilities are unique to Israel, he said.
The army mobilized the elite Ghost unit, a Golani battalion, tank units, artillery forces, and combat engineers. Fighter jets, attack helicopters, UAVs of different sizes, and robots supported the troops.