Iran increasingly willing to launch strikes from its own territory, relative quiet on Israel's borders could be deceptive, military reporters warn.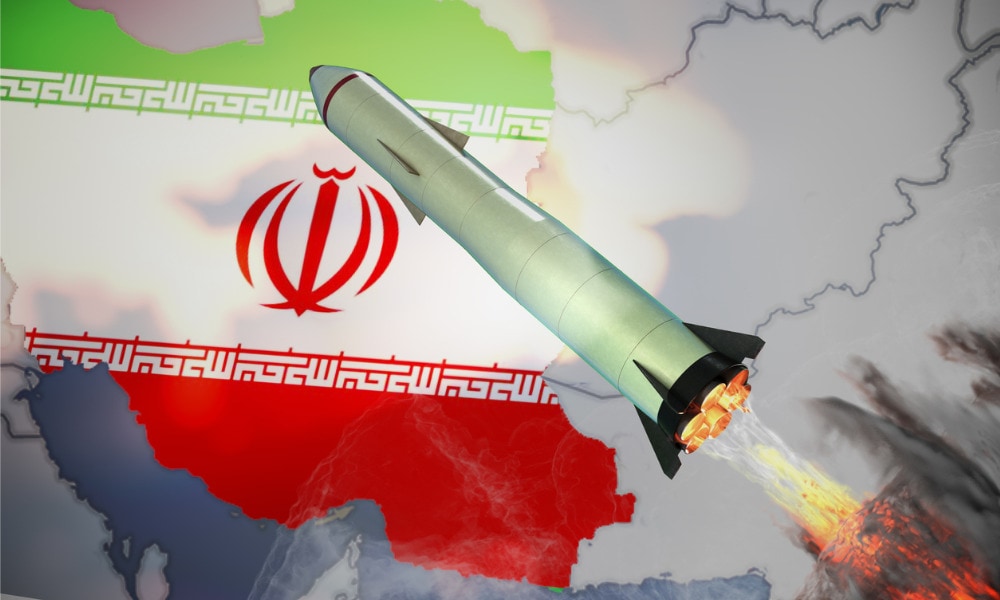 The behind-the-scenes battle between Israel and Iran is escalating and increasingly coming out into the open, military analyst Alon Ben-David says. A direct clash between the two countries, once seen as improbable, is becoming more likely, he warned in Maariv daily.
Tehran has traditionally sought to exploit its proxies for strikes on Israel and other rivals, but this is changing, Ben-David wrote. Iran is now launching more attacks from its own territory, including the latest assault on an Israeli-owned ship in the Gulf.
Iran has so far failed to take revenge against Israel via allies such as Hezbollah or the Houthis in Yemen, the report said, partly attributing this to Israeli actions and deterrence. However, the ongoing failure could prompt the Iranians to eventually strike from their own territory instead of relying on proxies, Ben-David predicted.
Ultimately, Iran could launch a massive drone and cruise missile assault on strategic targets in Israel, similar to the 2019 strike on Saudi oil installations, Ben-David said. Notably, defense officials have been concerned about this threat scenario for some time.
The possibility that Iran and Israel will soon trade direct blows keeps growing, Ben-David concluded.
Threats on multiple fronts
In parallel, military journalist Tal Lev-Ram warns in a Maariv article that the relative quiet on Israel's borders could be misleading.
Lev-Ram noted that Israel faces some major strategic issues that are currently on the back burner but could lead to significant escalation. These include Iran's nuclear project, Hezbollah's growing precision missile arsenal, and the question of Gaza's future.
Israel is dealing with these issues while coping with problematic conditions, including unease with the Biden Administration and political instability at home, Lev-Ram wrote. He added that IDF Chief of Staff Aviv Kochavi may soon face a challenging period.
As tensions continue to rise, Israeli leaders may have to order dramatic moves in 2021, including a military strike on Iran's nuclear program or on Hezbollah's missile project. Even more limited strikes, such as a significant assault on Iranian targets in Syria, could trigger a major clash between Israel and the Iran axis this year.