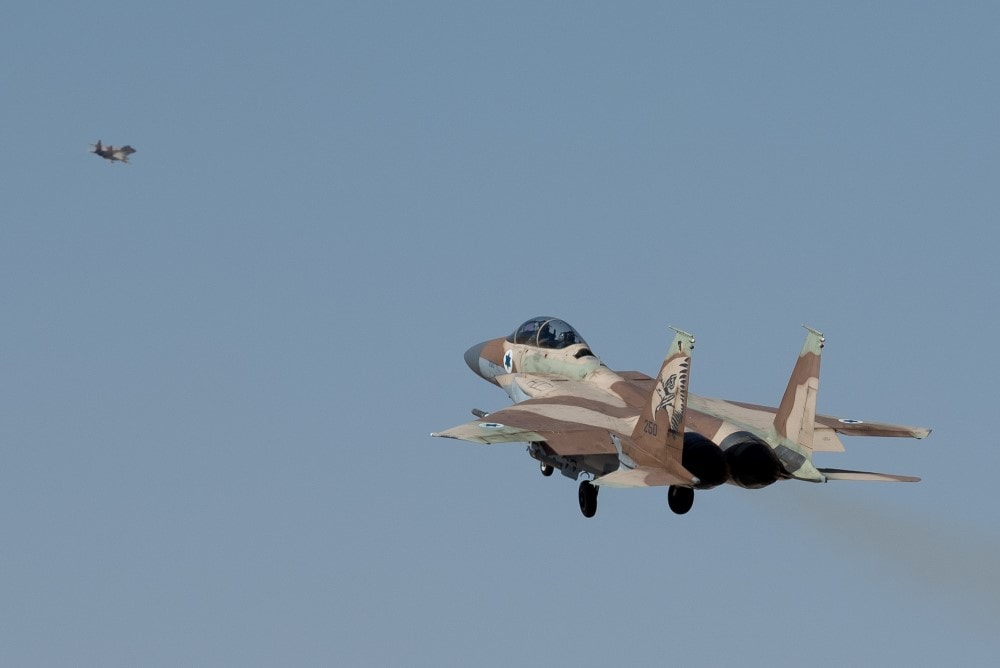 The Israeli Air Force is already simulating long-range flights to prepare for a strike in Iran. IDF jets are flying westward over the Mediterranean Sea to cover the same distance they would need to fly eastward to reach Iranian territory, journalist Ben Caspit says.
Caspit made the remarks during a discussion about the viability of Israel's military option on 103FM Radio. He noted that Israel is taking steps to prepare for a strike, including accelerated training and the approval of extra budgets.
The IDF already has the capability to strike but wants to upgrade it, said Yossi Kuperwasser, the army's former intelligence research chief. His comments came after journalist Yinon Magal questioned whether Israel had a realistic military option.
In parallel, Tehran continues to escalate its threats against the Jewish State. Iran intends to annihilate Israel and "destroy Zionism in the world," an Iranian army spokesman said, according to a Jerusalem Post report.
Meanwhile, the IDF is boosting the list of potential targets and assets for attack in Iran and across the Middle East. Israeli officials and experts are also increasingly discussing the option of launching an assault on Iran without US support.