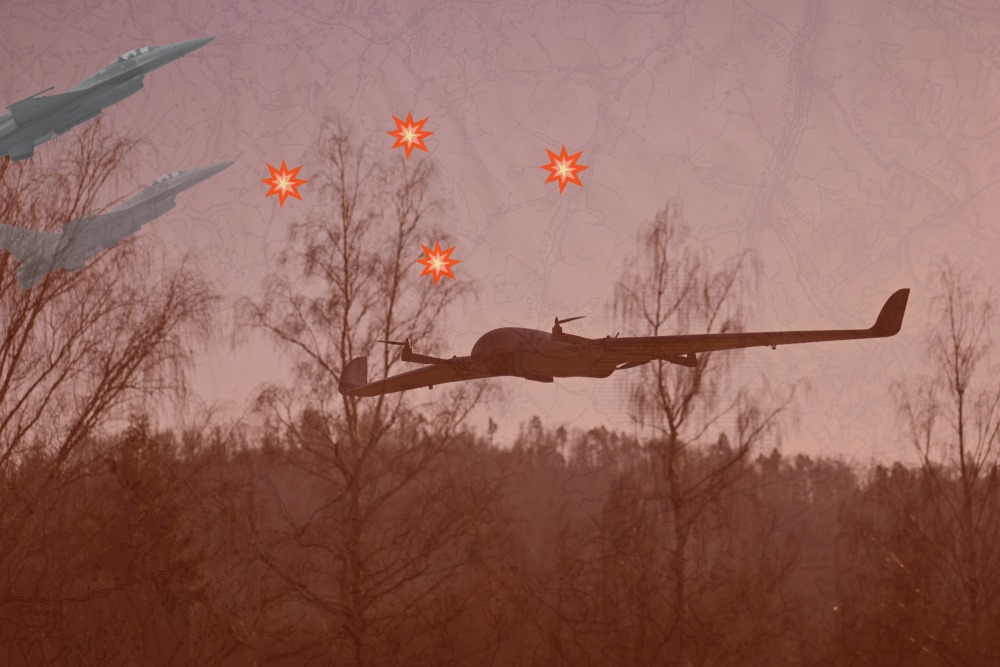 The recent wave of airstrikes in Syria aims to disrupt an Iranian drone offensive against Israel. The drone assault was planned by Iran's Revolutionary Guards and Hezbollah, military journalist Ron Ben-Yishai reports in Ynet.
There was no information on the intended targets but they are believed to be deep inside Israel.
The Iranians apparently want to use Syria as a launch pad for attacks to shorten the distance to Israel. The IDF used electronic warfare gear to down an Iranian drone that penetrated Israeli airspace on April 2.
Last night, Israel reportedly bombed targets in Syria for the 4th time in less than a week, striking at the Damascus Airport and at sites near the Syrian capital. Multiple assets linked to Iran and Hezbollah have been hit during the ongoing wave of airstrikes.
The scope and intensity of the recent assault in Syria is unusual, the Ynet report says.
Strategic intel warning
The IDF remains on very high alert in the northern theater as the threat level is still high. In parallel, the army is closely watching other fronts including Gaza, where terror groups may also be planning attacks.
Meanwhile, the IDF intelligence research branch issued an urgent warning to the Israeli leadership, Israel Hayom reports. A memo drafted by intel experts says that Israel's strategic situation declined in recent months due to the political crisis and friction with the US.
The intelligence report says that Iran, Hezbollah and Hamas believe that Israel is now weaker. This perception could encourage serious attacks that would trigger a major military conflict within weeks.
The army presented the troubling analysis to key decision-makers, including PM Netanyahu and Defense Minister Gallant, the report says.
Notably, Israel recently launched a new satellite to boost coverage of Iran and Syria.  The new intel asset will be regularly passing over sites of interest and bolster the IDF's ability to execute pinpoint strikes.