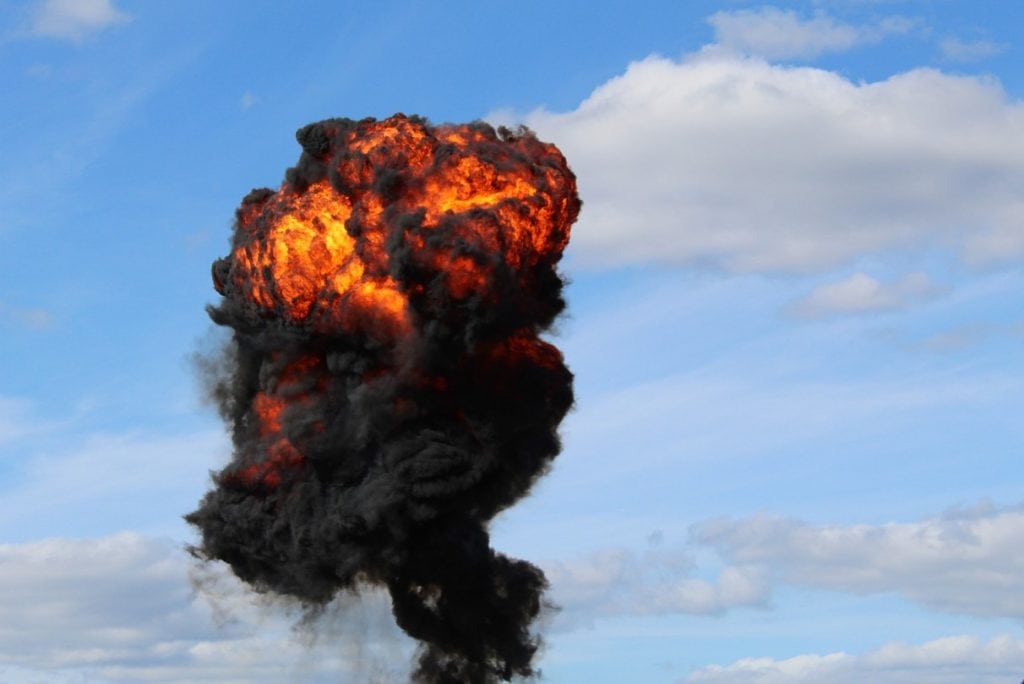 Israel allegedly launched multiple strikes in recent days against Iranian military targets in Syria.  Well-informed journalists are saying that the unusual string of attacks came in retaliation for a northern Israel bombing earlier this month.
A terror operative who infiltrated Israel from Lebanon planted a powerful roadside bomb, wounding one person. Hezbollah and Palestinian terrorists in Lebanon are believed to be behind the attack.
Now, Israel is reportedly hitting back against Tehran. Military journalist Alon Ben-David says that the Air Force is bombing sensitive Iranian assets to signal that Iran will be punished for proxy attacks from Lebanon. He added that the ongoing assault also highlights Israel's pinpoint intelligence.
Overall, three strikes were reported within four days. Notably, Israel previously adopted a new doctrine that stresses direct revenge against Iran for proxy attacks.
The latest attack targeted military airports in the Homs area on Saturday night, according to Western intelligence sources speaking to Reuters. These bases are known to host members of Hezbollah and Iranian forces.
The previous strike hit Iranian weapons depots and killed two members of Tehran's Quds Force, according to various reports. The Iranians promised to take revenge as tensions in the region escalate further.
The stepped up military activity comes as Israeli intelligence info shows growing danger of attacks on multiple fronts. Defense officials have warned that enemy forces may see an opportunity to launch a multi-front assault as Israel deals with a political crisis.
PM Netanyahu and Israel's defense chiefs held meetings to discuss the threats, but details remain classified. Meanwhile, new developments may be taking place behind the scenes.