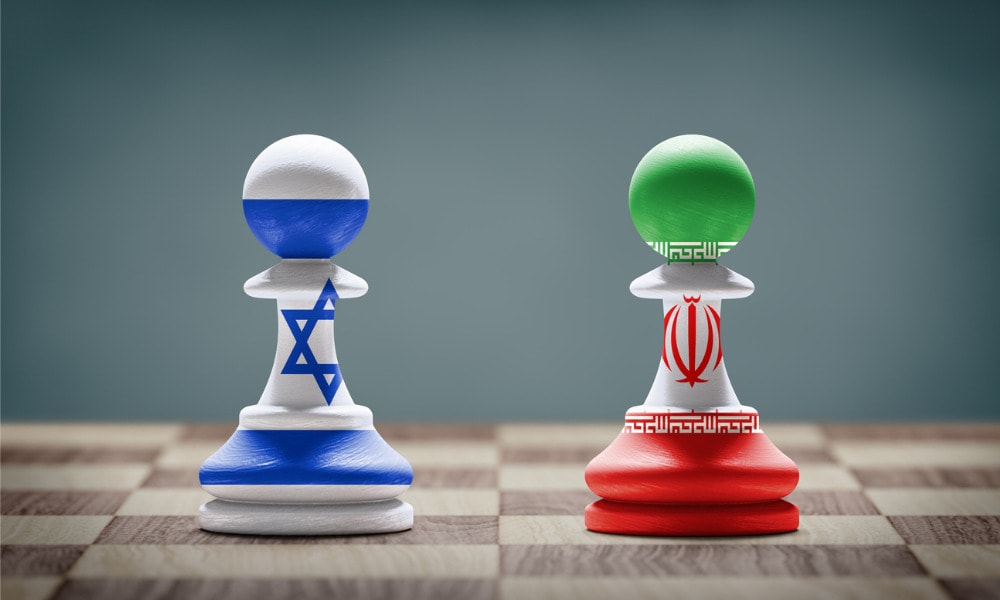 Israel intends to target Iran directly as part of a new war doctrine against Tehran and its regional terror armies. The IDF has been preparing for operations in Iranian territory for some time, and Prime Minister Bennett now wants to put the plans into action.
Israel needs to hit Iran instead of chasing after its proxies, Bennett declared in a major speech at Reichman University Tuesday. The entire doctrine for countering Tehran has not been effective enough and must be reviewed, he said.
Iran is far more vulnerable than it appears, Bennett stated, in further explaining the logic of a more aggressive Israeli approach. The economically weak and corrupt Iranian regime faces its gravest crisis since 1979, he added.
Bennett's speech follows similar conclusions by the IDF, which has been increasingly focused on preparing to attack inside Iran. Israel needs to increasingly shift the conflict to Iranian territory, a top officer said earlier this year. The army will develop the capabilities to boost strike operations in Iran, Major General Tal Kalman said at the time.
Air Force focused on Iran
It's safe to assume that Israel improved its capacity to execute long-range assaults in recent months and will continue to build up its strike force. While Iran's nuclear facilities remain a top priority, the IDF can easily shift its operational focus to more limited attacks on other assets.
Israel has already accelerated its strikes in Syria this fall, signaling its readiness to take stronger action to block Iranian moves. The Air Force has also been practicing for bombing missions at sensitive and well-defended sites.
A revised IDF war doctrine could have dramatic implications and turn the low-intensity clash with Iran into an open conflict, journalist Ben Caspit warned, while welcoming the new thinking. Officials in Jerusalem may not rush to escalate the fight, but Iranian provocations or attacks could soon trigger a new kind of Israeli response.
One way or another, the IDF is getting closer to exhausting its current approach to countering Iran. Israel's leaders are now nearing the point of ordering the army and other security arms to advance to the next stage of this fateful regional battle.