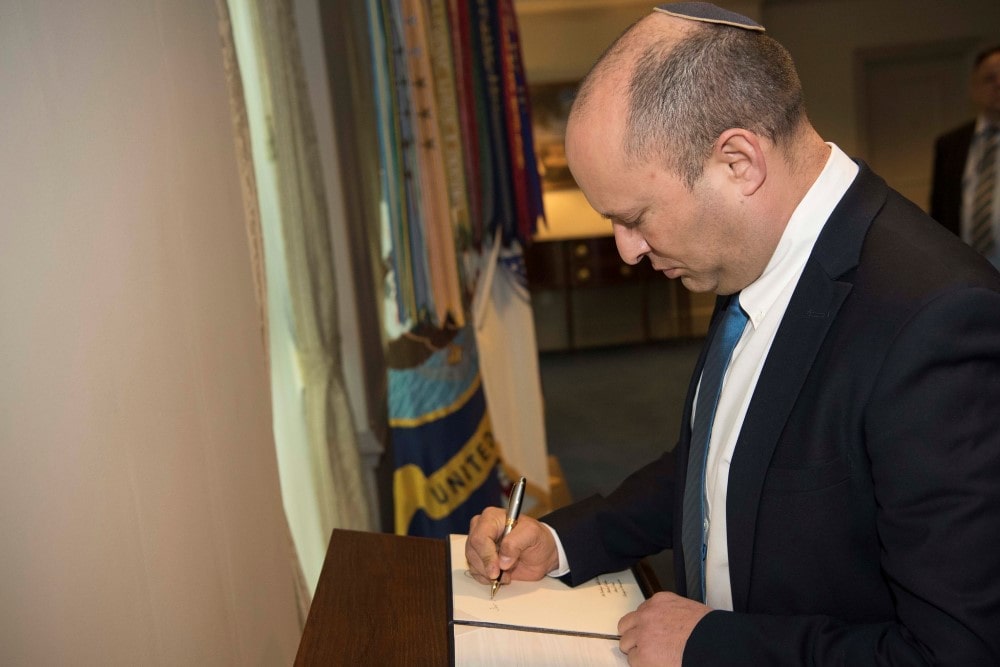 Iran's military nuclear program is at a critical point, Israeli Prime Minister Naftali Bennett warned in his UN speech Monday. The PM hinted that Israel's patience is running out and that it will soon take unspecified actions to counter the threat.
Israeli tolerance for Tehran's nuclear progress is ending, Bennett said, warning that Iran has crossed "all red lines." He stressed that words will not stop Iranian centrifuges from spinning, in a further hint that the time for stronger action has come.
The likelihood of new nuclear deal with Iran dropped to 30%, Israel's UN envoy Gilad Erdan told IDF Radio earlier.
Israel is currently reviving its military option against Iran's nuclear program, while preparing to boost its covert ops to disrupt Tehran's nuclear military progress. Notably, Mossad reorganized its units in recent months to bolster the secret campaign.
Meanwhile, two employees were killed in a mysterious fire at a military research facility in Tehran on Sunday, Iran's Revolutionary Guards confirmed. The secretive site is linked to Iran's missile and suicide drone projects, intelligence blog Intelli Times reported shortly after the incident.