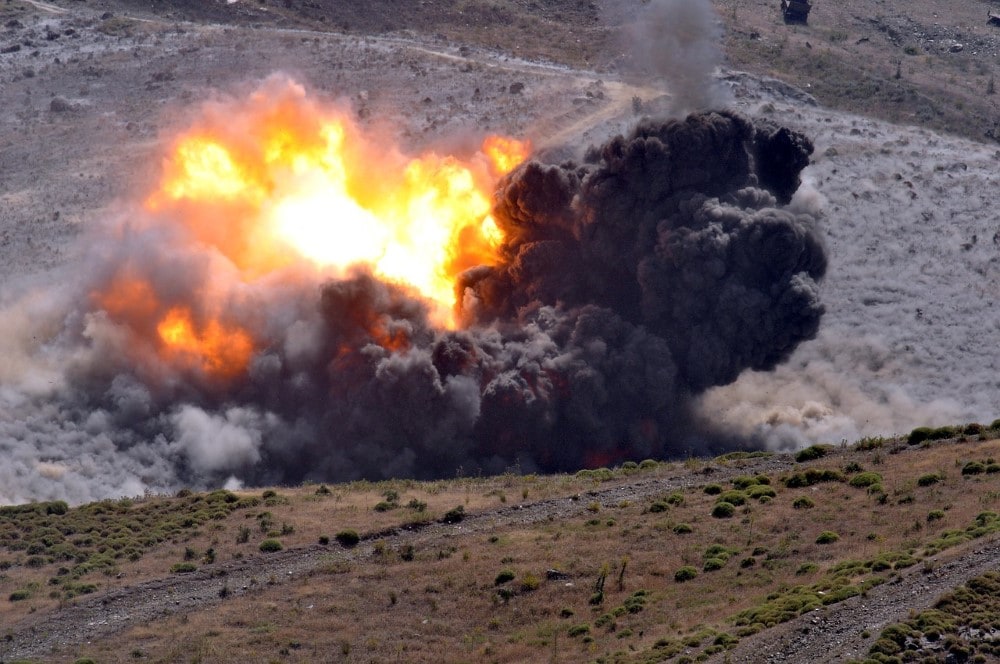 Israel and Iran are escalating their military actions across the Middle East in the past 10 days. Both sides are signaling that they are ready to make aggressive moves and take higher risks. This makes the security situation in the region more volatile and unpredictable.
On November 9, Israeli UAVs reportedly bombed an Iranian fuel and weapons convey on the Syria-Iraq frontier. This rare strike, far from Israel's border, killed more than 10 people.
On November 13, the Israeli Air Force reportedly attacked arms depots at a Syrian airbase used by Iran and Russia, killing 3 soldiers. This too was an unusual strike targeting a highly sensitive site.
On November 16, Iran hit back by launching an armed drone at an oil tanker under partial Israeli ownership sailing near Oman. This was the first Iranian attack on a vessel linked to Israel since 2021.
On November 19, Israel reportedly launched an extensive airstrike on army positions and Iranian militia sites in Syria's coastal and central regions, killing 4 soldiers. Will Iran strike next?
The Russia factor
Israeli defense officials warn that Tehran will intensify its militant activity as it gains confidence from closer relations with Russia. Jerusalem is also concerned that Moscow would try to limit IDF assaults in Syria, potentially triggering a dangerous confrontation.
In parallel, the IDF is ready to expand military operations to block the buildup of Iran's terror armies on Israel's borders. For now, the army is taking advantage of reduced Russian air defenses due to Moscow's arms transfers to Ukraine.
The latest dynamic of escalation puts Israel and Iran on a path to mounting military friction and elevates the risk of a wider clash. Against a backdrop of growing geopolitical turmoil, the regional security environment is set to become more unstable and violent soon.