Key meeting in Saudi Arabia: Netanyahu meets crown prince and US secretary of state to advance Israeli-Saudi ties, coordinate Iran moves.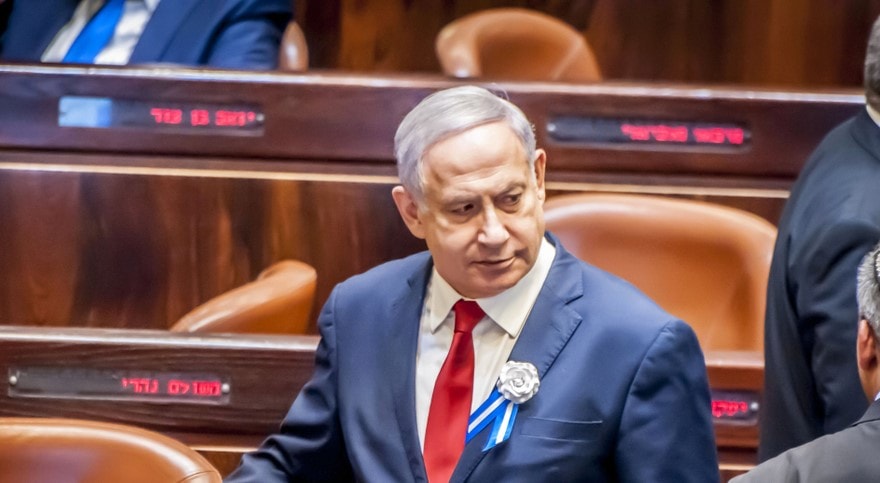 Cleared for publication: Prime Minister Benjamin Netanyahu and Mossad Director Yossi Cohen flew to Saudi Arabia Sunday for meetings with senior US and Saudi officials.
Flight radar websites monitored the unusual trip, which was initially censored by Israeli authorities. According to data from these sites, the PM and the Mossad chief were in the Saudi city of Neom, by the Red Sea, for about five hours.
During the brief visit, Netanyahu and Cohen met with Saudi Crown Prince Mohammed Bin Salman and with US Secretary of State Mike Pompeo. The Prime Minister's office refused to divulge further details about the session.
Netanyahu reportedly kept the meeting secret and did not inform the cabinet or top ministers in advance. As part of the effort to hide the trip, the PM's aides came up with an excuse to cancel Sunday's cabinet session
Israeli-Saudi peace deal soon?
The high-level meeting in Saudi Arabia and subsequent publicity constitute a "huge drama," diplomatic affairs reporter Barak Ravid tweeted Monday. He noted that similar meetings in the past were kept under strict gag orders.
The publication of the trip indicates significant progress in efforts to normalize Israeli-Saudi ties, Ravid said. Earlier, Ma'ariv daily reported that Pompeo was working to advance full diplomatic relations between the two countries.
The Israel-US-Saudi meeting was also a signal to Iran, Ravid wrote. Moreover, the session enabled the three leaders to further coordinate their next moves against the Iranians.
According to recent reports, the Trump Administration will slap more sanctions on Tehran and likely order covert operations in Iranian territory. President Trump is also believed to be mulling a strike on Iran's nuclear project.
Notably, the three-way meeting in Saudi Arabia followed intensive contacts between senior Israeli and America officials, including the IDF and US military chiefs.