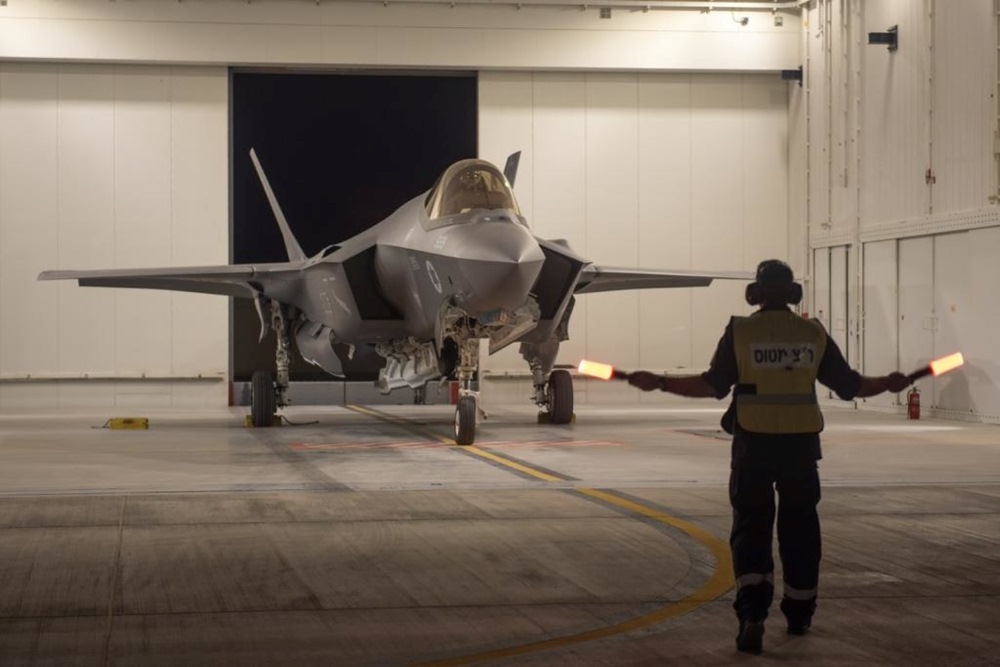 The IDF significantly upgraded the ability of Israel's F-35 squadrons to play a critical role in a strike on Iran. The latest updates suggest that the stealth aircraft may be used to bomb Tehran's heavily fortified nuclear sites.
The Air Force practiced this week for the first time strike operations by F-35s armed with bunker-busting bombs, Channel 14 News reported. The southern Israel simulation was successful, making Israel the second country in the world after the US to acquire this capability.
The report said that the Air Force armed the fighter jets with advanced JDAM-84 munitions.
The IDF can mobilize an entire F-35 squadron within minutes, a senior officer told The Jerusalem Post earlier this year.  The jets can fly via Iraqi airspace to knock out Iranian air defenses, the report said. However, the latest info indicates that F-35 planes may be used to directly attack Iran's nuclear sites.  
Israel's F-35 pilots train in US
Israel is also intensifying joint training with the US to boost the operational capabilities and strike readiness of F-35s.  The stealth jets participated in a US Red Flag exercise this year to practice a joint strike on Iran, N12 News reported.
Israeli pilots used the drill to simulate flights into hostile zones saturated with air defenses, the report said. The Air Force specifically trained for eluding Russian systems and aircraft, N12 said.
Earlier reports indicated that Iran boosted its defenses around key sites, including the Fordow nuclear facility, for fear of an Israeli strike. Tehran claimed that it is also upgrading its Bavar-373 air defense system.
F-35s get Israeli upgrades
The IDF also upgraded its F-35s with Israeli technology and weapons systems. This includes advanced sensors and powerful munitions, Walla News reported. Israel was also working on fitting the planes with new electronic warfare systems.
Meanwhile, Israel decided to acquire another squadron of 25 F-35 jets from the US. The deal is reportedly worth $3 billion and will be paid for via American aid funds.
This week, three more F-35s made the long journey from North America to Israel. The newest additions to the Air Force landed at Nevatim airbase, bringing the total number of Israeli stealth jets to 39.
As Israel's air power grows, the IDF is also building a huge stockpile of munitions for an all-out war with Iran and its regional proxies.