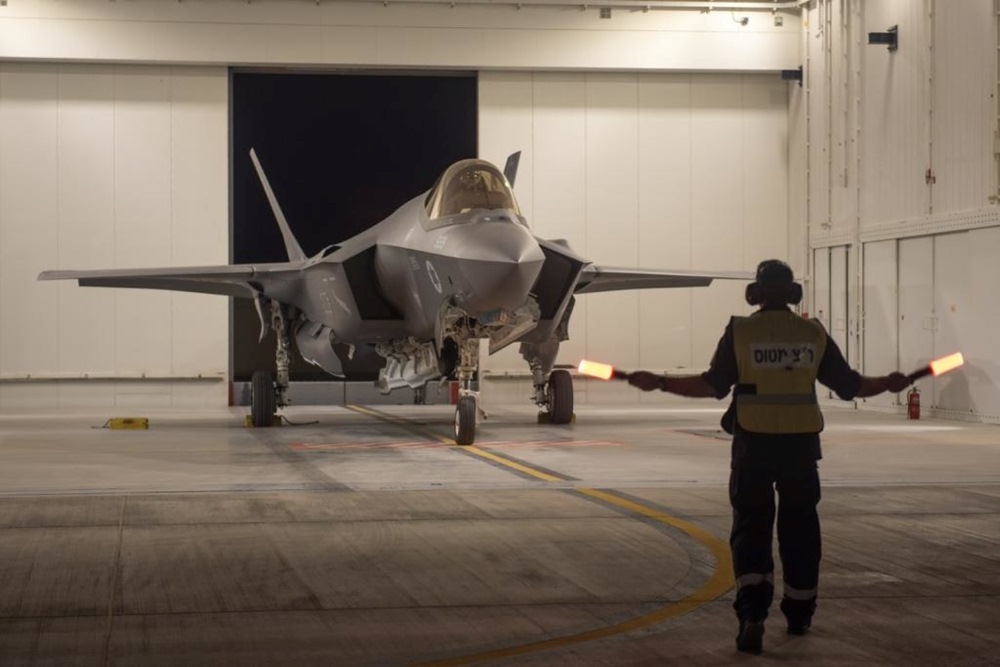 Israeli F-35 fighter jets will take part in the upcoming US Red Flag exercise to practice a joint strike on Iran, N12 News reports. Israeli pilots will simulate deep infiltration into enemy zones heavily protected by air defense missiles, the report says.
Overall, 80 Israeli and US F-35s will take part in the drill. Pilots will also test their ability to elude Russian fighter jets and air defense systems. Notably, Israel upgraded its F-35 jets with secret tech and weapons systems to prepare for an attack on Iran.
The report says that Israel's jets will make the trip to the US West Coast in three stages that include midair refueling. This will further boost the readiness of pilots for the challenging long-distance flight to Iran.
The Air Force will also be on standby in case accidents require rescue operations in the Atlantic Ocean.
Israel boosts readiness
The upcoming drill comes after Israeli and US jets simulated multiple strike operations in a recent exercise. Meanwhile, the Israeli government approved a large increase in the defense budget to boost Iran strike preparations.
Israeli leaders ordered the army to significantly boost readiness for an attack as Tehran's uranium enrichment nears 90%. The Air Force is already in a high state of readiness for a strike as early as 2023.
In parallel, Mossad is gearing up to intensify covert operations to sabotage Iran's nuclear project. The spy agency is investing enormous resources in tracking and taking action against Tehran's plans.