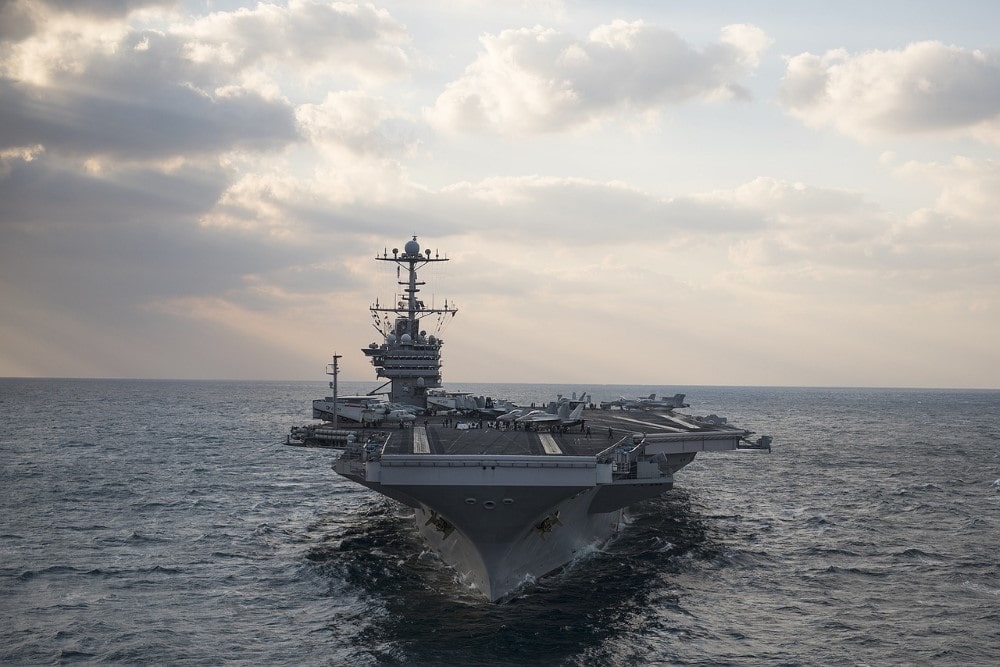 Israel and the US launched their largest-ever military drill in a massive show of force directed at Iran. The Juniper Oak mega-drill will simulate extensive combat scenarios and strike missions.
The IDF and US military are deploying more than 140 aircraft and several vessels, journalist Itay Blumental reported. This includes F-15, F-16, and F-35 jets, as well as American B-52 bombers, he said.
The IDF says that Israeli missile boats and a submarine will engage in joint maneuvers with a US aircraft carrier. In addition, a US tanker will refuel Israeli warships to enhance the Navy's operational range.
Elsewhere, the Israeli and US Air Forces will simulate a wide range of strike operations. This will include refueling of Israeli jets and the use of live munitions in southern Israel, the army said.
The pilots will practice plans for a strike in Iran, a Ynet report confirmed. The training model will include the suppression of air defense systems and destruction of fortified underground sites, the report said.
Ground forces deployed
In parallel, Israeli and US ground forces will hold a joint training drill and fire dozens of short and long-range rockets. The American HIMARS multiple rocket launcher will also be on display.
The Juniper Oak exercise will be monitored by senior US military commanders, the IDF said. This huge drill is testing the readiness of Israeli and American forces for joint operations against Iran, the US Central Command said in a statement.
Notably, the US and Israel tested their air defense plans in an exercise last year. The drill simulated a major Iran axis missile assault and a joint defensive response to protect key Israeli assets.
As Iran's nuclear program continues to advance, Jerusalem closely coordinates its military moves with Washington. Israeli defense officials recently estimated that the US government will support an IDF strike on Tehran's nuclear sites.