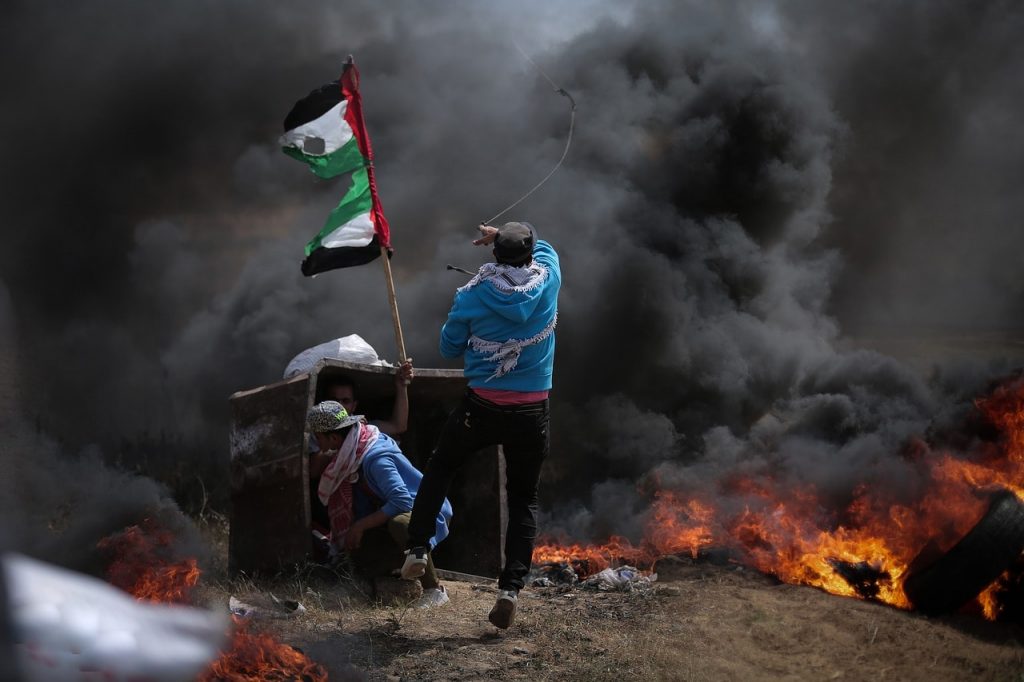 Daily newspaper Haaretz is facing harsh criticism after running an article in support of Palestinian terror. The piece, written by a far left activist, urges Israelis to join the Palestinian struggle against the Jewish State.
The op-ed by Jonathan Pollak openly endorses "Palestinian resistance," a commonly used euphemism for terrorism against Israel.
An initial version of the piece urged readers to join Palestinian children who hurl stones and firebombs. However, Haaretz later edited the article, which now urges Israelis to "cross the lines" and follow in the footsteps of the Palestinian "resistance."
Channel 12 commentator Amit Segal urged authorities to take legal action over Pollak's article. Segal cited an Israeli law carrying a five-year prison sentence for incitement to or endorsement of violence.
Other critics on Twitter also condemned the newspaper for offering a platform to extreme views. A similar call for violence from the right side of the political map would prompt a police investigation, some observers wrote.
Article Says Israel 'Not a Democracy'
Haaretz also published the article on its English website, under the title "To Prison, Again, for Protesting Against Israel's Colonial Rule." Pollak currently faces charges over his participation in violent Palestinian protests in the West Bank. However, he refuses to stand trial at an Israeli court.
In the article, Pollak writes that "all Israeli courts, military or otherwise, lack any legitimacy to preside over matters of resisting Israeli colonial rule." He further argues that "the State of Israel is not a democracy" and "never was."
The police detained Pollak at the offices of Haaretz on Monday after he failed to attend hearings. Following the arrest, critics of the newspaper accused it of granting shelter to a fugitive. Notably, Pollak works at Haaretz as a graphic designer.
Meanwhile, Haaretz publisher Amos Schocken told the Jewish Voice website that the line in Pollak's article referencing stones and firebombs was posted by mistake. However, the edited article retains its original meaning, Schocken said.
Recently, Haaretz also published an article comparing Israeli defense chiefs to terrorists.