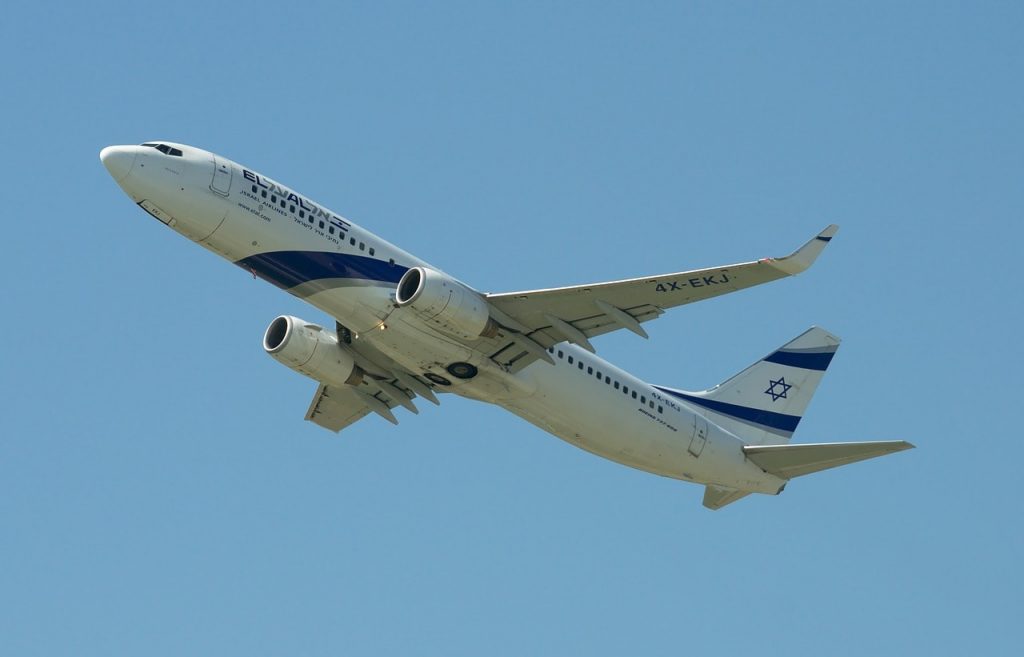 Israel's commercial aviation is facing increasing danger as regional tensions grow. Threats ranging from missiles to cyber warfare are prompting the country's defense establishment to come up with new strategies and solutions.
Israel is increasingly surrounded by enemies in possession of advanced weapons that could threaten its aviation industry. In the 2014 Gaza war, a rocket from the Strip exploded near Ben-Gurion Airport and brought air traffic to a halt for two days. However, the next war could pose much graver challenges.
A future clash with Hezbollah or with Iran would almost certainly put Israel's key airport out of action for some time, even without hitting it, commentator Amir Oren warned Sunday.
By now, hostile forces possess a huge arsenal of weapons that could target Israeli aviation, ranging from cruise missiles to drones, Oren wrote in the Walla! news website. Airliners are entirely vulnerable to such attacks, as the downing of the Ukrainian plane in Iran last week demonstrated.
Notably, Israel has already fitted some of its airplanes with Sky Shield, an innovative Israel-made system against surface-to-air missiles. The system detects and disrupts incoming missiles, but has not yet faced advanced weapons under real-life conditions.
Growing Focus on Cyber Threats
Meanwhile, Israel is also upgrading its preparations for a growing cyber threat. The government will soon be tasking the National Cyber Directorate with boosting airline cyber defenses, daily newspaper Yediot Aharonot reported Sunday.
As part of this effort, Israel will establish a national steering committee on protecting commercial airliners. The government aims to make Israel a world-leader in the field, Yedioth Aharonot said.
In this context, Israel is particularly concerned about Iran's sophisticated cyber capabilities. The Iranians have already targeted Israeli assets with significant cyber attacks, which Israel was largely able to block so far.
However, an Iranian attempt to down an Israeli airliner could pose a new kind of threat. Especially now, as Tehran seeks to avenge the killing of top general Qasem Soleimani, it may be tempted to use cyber weapons that would be harder to trace than more conventional attacks.
The issue of cyber defenses is gaining more attention in Israel and abroad, while prompting grave concerns. Notably, modern advancements incorporated into all areas of civil aviation are opening up new opportunities for attack.
In recent years, security experts were able to identify vulnerabilities in cutting-edge aviation systems and gain control of aircraft. Such breaches would be deadly if exploited by terrorists or enemy governments.
Meanwhile, reports last year warned that Israel could modify its unique airline security model due to financial concerns. A review of security procedures is underway, and decisions are expected this year.