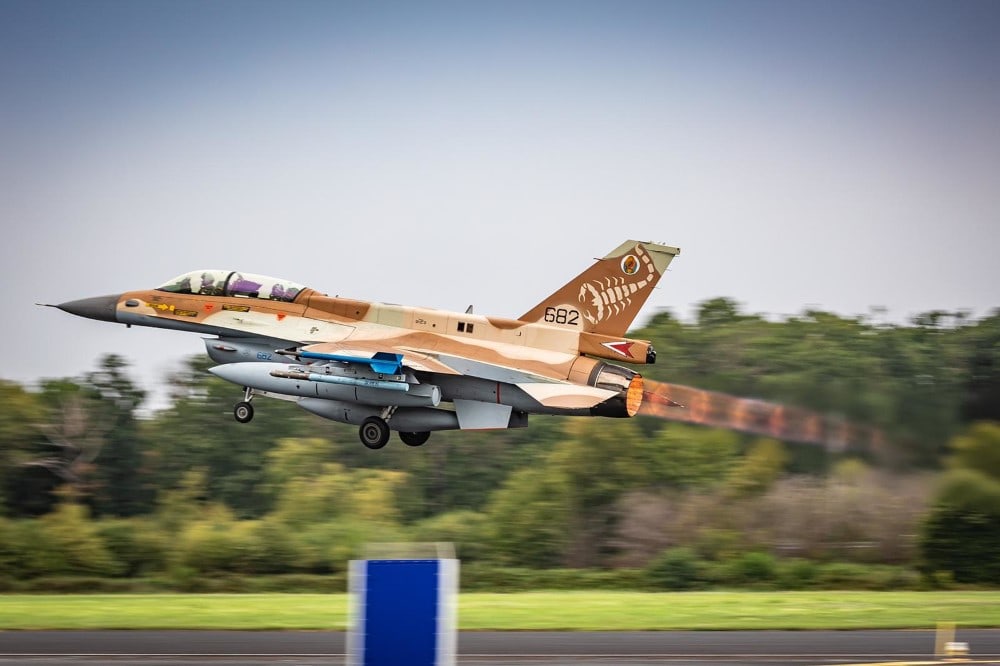 The Israeli Air Force is quietly but steadily boosting its readiness for a strike on Iran's nuclear project. Israel's military planners have built a detailed training plan and are methodically implementing it step by step, far from the public eye.
The commander of the 119th F-16 squadron offered a rare glimpse into this secret process in an interview with Walla News. Israel has significantly improved its strike capabilities since the training plan was implemented, he told the website.
While more work remains, pilots already know how to reach Iran and carry out the strike if ordered, he said.
The Air Force has been focusing on practicing aerial refueling and arranging effective munitions for a strike, the commander added. Israeli pilots have been training in Cyprus and elsewhere in Europe but the IDF did not publicize all drills, he revealed.
The army has also been focusing on collecting up-to-date intelligence on Iranian assets. Much has changed in Iran in the past decade, the commander said, including potential targets that have been moved.
Israel boosts intel efforts
Notably, Israel stepped up intel collection inside Iran earlier this year. A senior officer previously revealed that the list of Iranian targets for attack has doubled.
The defense establishment uses diverse means to gather information about Iran's nuclear program, including satellite imagery. Israeli satellites pass over Iranian territory regularly and provide the IDF and Mossad with thousands of images, a recent Ynet report said.
Israel also established a secret intelligence base dedicated to monitoring Tehran's nuclear and military activities.
The latest news comes after defense sources largely avoided public discussion of strike preparations in recent months. This followed intense publicity earlier in 2022, including reports on a large simulation of an Israeli air assault.
The Air Force released the new information while Iran accelerates uranium enrichment at its nuclear facilities.