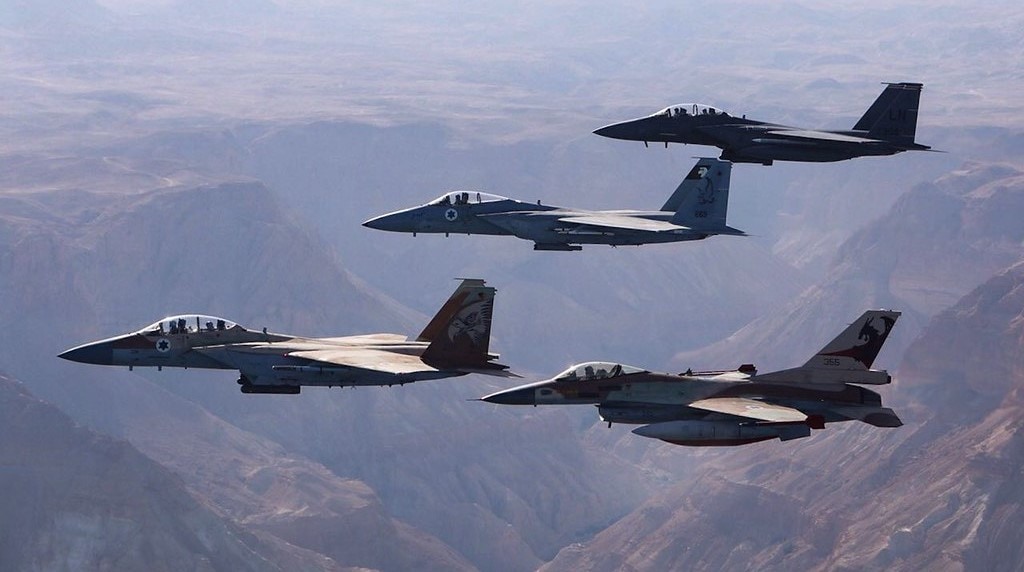 The Israeli Air Force simulated a large strike in Iran overnight. About 100 aircraft took part in the exercise, Channel 13 reports.
Fighter jets and refueling planes took off from airbases nationwide and headed west over the Mediterranean Sea. In a real-life strike, the Air Force will be flying a similar distance eastward.
The Air Force practiced a long-range flight, midair refueling, and remote strikes. No information was provided about any US participation in the exercise.
The drill came as Israel appeared to intensify its covert operations against Iran in recent weeks. With the failure to secure a new nuclear deal so far, Israeli leaders and defense chiefs may see an opening for more aggressive moves against key Iranian targets.