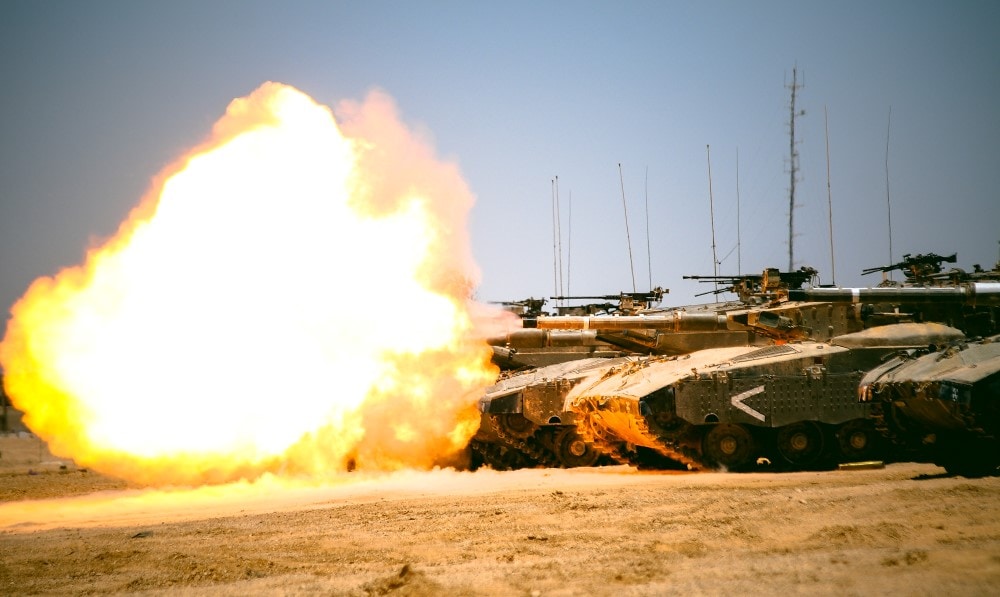 Israel must target Lebanon's national infrastructure and not only Hezbollah assets in a future conflict, a former IDF general says. Threatening to destroy Lebanon is the only way to keep the next war short, Giora Eiland wrote in an article for Yediot Aharonot daily.
Eiland, known for his incisive strategic analysis, warned that Israel cannot afford a lengthy war given Hezbollah's huge rocket arsenal. The IDF is capable of destroying Lebanon within days, he said, and Israeli officials must make this threat explicit.
Jerusalem should not wait and launch a diplomatic campaign at this time already, Eiland added. The entire world fears Lebanon's destruction, and Hezbollah is also keen to avoid the country's devastation, the former general wrote.
Clear Israeli warnings will help to create deterrence and possibly avert a war, Eiland said. Earlier this year, Israeli analysts predicted dramatic developments in Lebanon in 2021 as the political crisis in the country worsens.
Israel warns Hezbollah
Shortly after the article was published, Defense Minister Benny Gantz issued an aggressive message during a military ceremony. "Lebanon should know that what Gaza experienced a few weeks ago is only the tip of the iceberg," he said.
Gantz added that a future war will mostly be conducted in enemy territory and cause immense destruction. However, he stopped short of threatening to fully devastate Lebanon.
Previously, IDF Chief Aviv Kochavi warned that the army will not hesitate to bomb Hezbollah targets in civilian areas.
Meanwhile, Hezbollah issued its own threats, with a senior official warning that Israel will experience the "fire of hell" if a military conflict erupts. The group currently faces a sensitive period as Hassan Nasrallah copes with unspecified health problems. Israeli defense officials estimated that the Hezbollah leader is sick with COVID-19.
Notably, the IDF has been training intensively for a battle against Hezbollah and is planning to launch ground operations inside Lebanon. Earlier this year, ex-national security adviser Yaakov Amidror called for a broad invasion in the next war to eliminate the group's strongholds and capabilities.