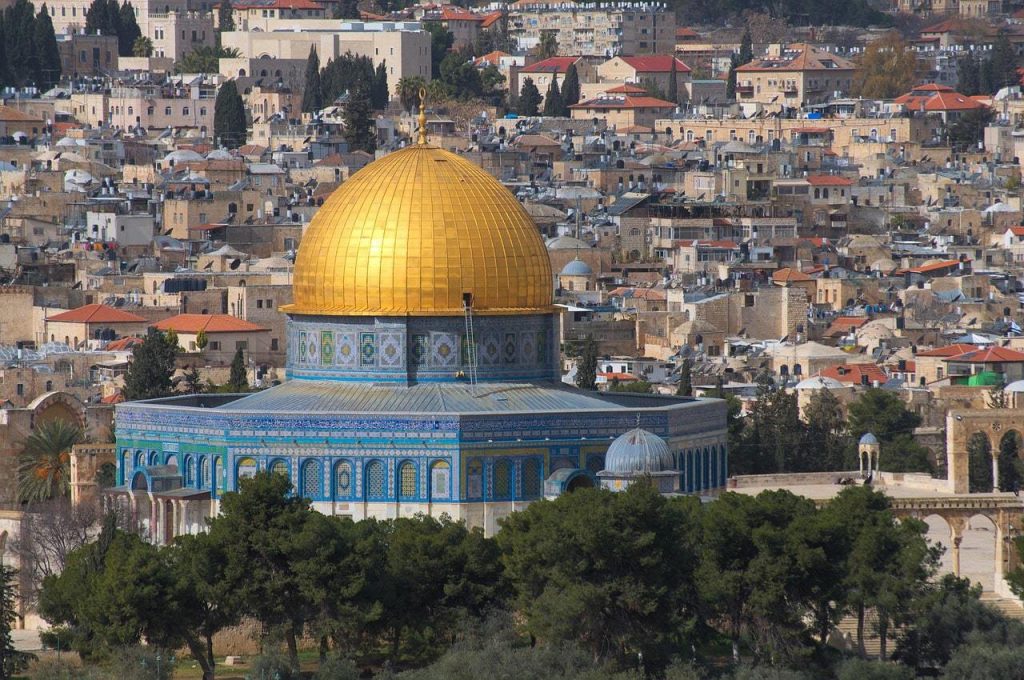 Israel's defense establishment is increasingly concerned about the potential for violence on Temple Mount, as more Jews flock to the holy site. Security officials warned the government that a flareup could provoke an eruption across the West Bank.
Recent days saw violent clashes between Israeli police officers and Muslim worshipers after a period of relative quiet. On Monday, the police detained three people after a skirmish at the entrance to Temple Mount. Last week, security forces entered the compound to disperse hundreds of rioters.
The growing agitation stems from inflammatory rhetoric and Arab warnings that Israel is changing the status quo on Temple Mount.
This follows an ongoing rise in the number of Jewish visitors to the site, with 37,708 Israeli Jews visiting in 2019, according to Israel Police figures. This marks more than a six-fold increase since 2009, when fewer than 6,000 visited, journalist Arnon Segal wrote in weekly newspaper Makor Rishon.
Israel-Jordan Tensions
Jordan's Foreign Ministry recently condemned the visits and charged that Jewish "extremists" undermine the holy site's sanctity. Late last year, official Palestinian TV carried commentary claiming that Jews have no rights on Temple Mount. The segment claimed that Jewish history at the site is a "false narrative," Palestinian Media Watch reported.
Meanwhile, defense officials urged the government to improve Israel's relations with Jordan, news website Walla! reported. The security officials are concerned that growing diplomatic friction in recent months could further erode the already tense situation on the Mount.
Notably, the defense establishment is increasingly concerned about the potential for a flareup on Temple Mount. Officials warned that this could spark an eruption of violence across the West Bank, Walla! said. The issue has reportedly been high on the agenda of Israel's top security officials for weeks now.