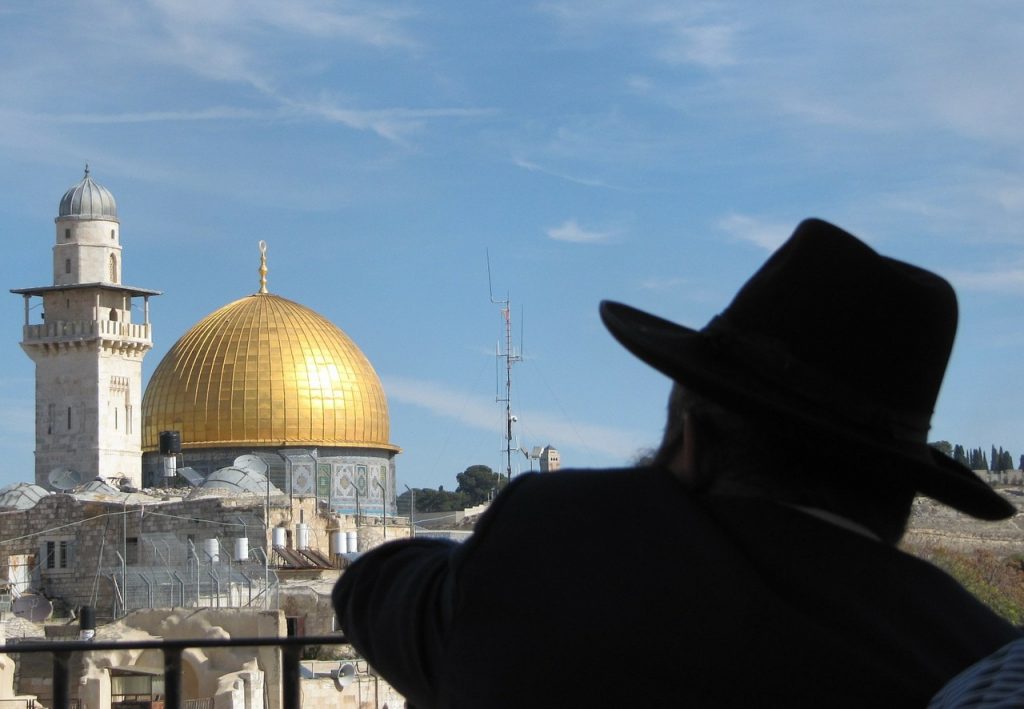 Israel and Jordan will likely clash over Temple Mount in 2020 as Jews continue to flock to the holy site. Diplomatic relations between the two countries have been strained for months, but the Mount is a particularly volatile issue that could gravely escalate the tensions.
A total of 30,416 Jews visited Temple Mount in 2019, according to figures provided by the Yaraeh group, which promotes such visits. This was the first time that the annual number of visitors eclipsed the 30,000 mark. The actual tally was higher, as the group only counts Jews who arrive at the site for religious purposes.
Notably, the group also reported a high volume of Jewish visitors during the recent Hanukkah holiday. A total of 1,205 worshipers visited Temple Mount over six days, marking a 40 percent increase from last year.
However, the boom in Jewish visitors is alarming Jordan, which serves as the custodian of Jerusalem's holy sites.
Jordan and Turkey vs. Israel
A recent statement by Jordan's Foreign Ministry harshly condemned the Jewish visits. Visiting Jews are "extremists" who "storm" the Mount and commit violations against the Al-Aqsa Mosque, the official statement charged.
Meanwhile, a Jordanian spokesman declared that the holy site is a place of worship for Muslims alone, the Asharq al-Awsat website reported. He also warned Israel against continuing the alleged violations.
In August, Jordanian Foreign Minister Ayman Safadi claimed that Israel was aiming to change the status quo on Temple Mount to grant Jews more rights at the site. Such efforts will "fuel the conflict and make the situation more volatile," he said.
The tensions are further aggravated as Turkey has been increasingly active around Temple Mount. Ankara has been working to boost its foothold in Jerusalem, while cooperating with radical local elements.
Given the growing popularity of Temple Mount among Israelis, and the hard line taken by Jordan and Turkey, a confrontation is likely a matter of time. Such conflict could erupt the next time Israeli forces clash with Muslims at the site.