IDF closely monitoring northern border as hundreds of foreign pro-Iranian fighters reportedly mobilized to Golan.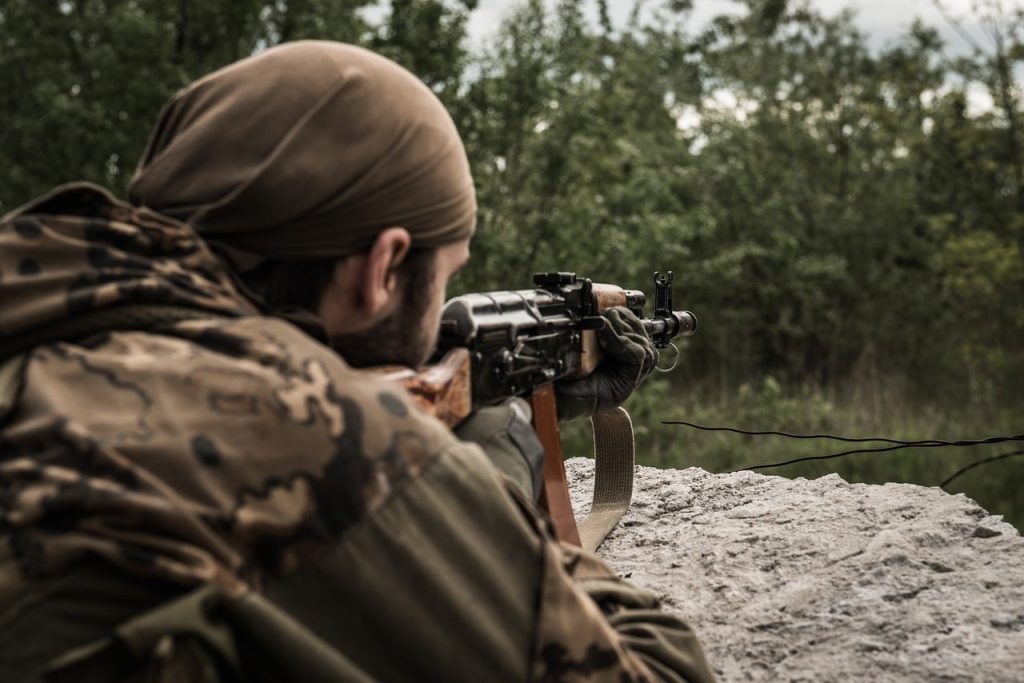 The string of recent explosions in Iran is heightening tensions on Israel's borders for fear of Iranian retaliation. On Sunday, Iran admitted significant damage in a fire at the Natanz nuclear facility.
This week, a senior IDF commander warned that Iran and Hezbollah are building up military capabilities on the Golan Heights with Syria's help. These hostile forces are setting up a terror infrastructure in the area, Brigadier General Amit Fisher said at an IDF ceremony.
Intelligence blog Nziv.net offered more details, reporting that 200 foreign militiamen recently deployed near Syria's Golan border with Israel. These pro-Iranian forces, hailing from Pakistan, Afghanistan and Iraq, can be used as a retaliation force against Israeli targets, the report said.
Did Iran Order Gaza Rocket Fire?
On Sunday, military analyst Yoav Limor wrote that Iran's Syria proxies are the quickest way for Tehran to strike Israel. This threat requires the IDF to raise its alert level, he said. Notably, ex-IDF intelligence chief Amos Yadlin also cautioned about an Iranian revenge attack from Syria.
Meanwhile, Arab sources reported intense Israeli Air Force activity in recent days patrolling both the Lebanon and Syria sectors. The IDF is also deploying elite units at the border to counter potential infiltration operations.
Turning to Gaza, defense officials suspect that terrorists fired three rockets at Israel Sunday evening on Iran's orders. Intelligence information suggests that Tehran is pressing Gaza terror groups to carry out attacks.
As tensions rise, Israel launched its latest spy satellite into space early Monday. The Ofek 16 will boost Israeli capabilities to monitor Iranian arms smuggling into Syria and Lebanon. Defense officials said that the launch was successful, and the satellite is already transmitting some data.