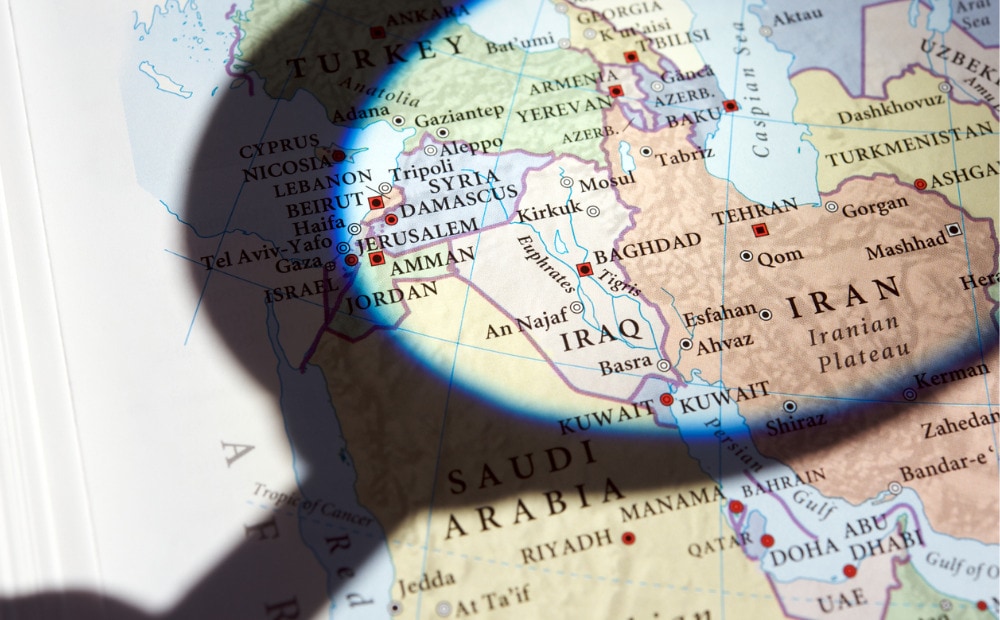 Pro-Iranian militia fighters from across the Middle East are trained in Iran to use strike drones, Defense Minister Benny Gantz revealed Sunday. Tehran has already deployed hundreds of UAVs in the region, he added.
The instruction center is located at the Kashan airbase in Iran's Isfahan province, he said at a security conference organized by Reichman University. Foreign forces from Yemen, Iraq, Syria, and Lebanon train at the site, Gantz charged.
Last week, a high-ranking IDF officer disclosed that Iran also deployed precision-guided missiles in Syria and aims them at Israel.
The defense establishment has been preparing for drone or missile assaults by the Iran axis since last year. At the time, security officials feared that Tehran could order a large-scale assault on strategic sites.
In February, Israel tested an improved model of Iron Dome air defense batteries that can apparently intercept cruise missiles and drones.