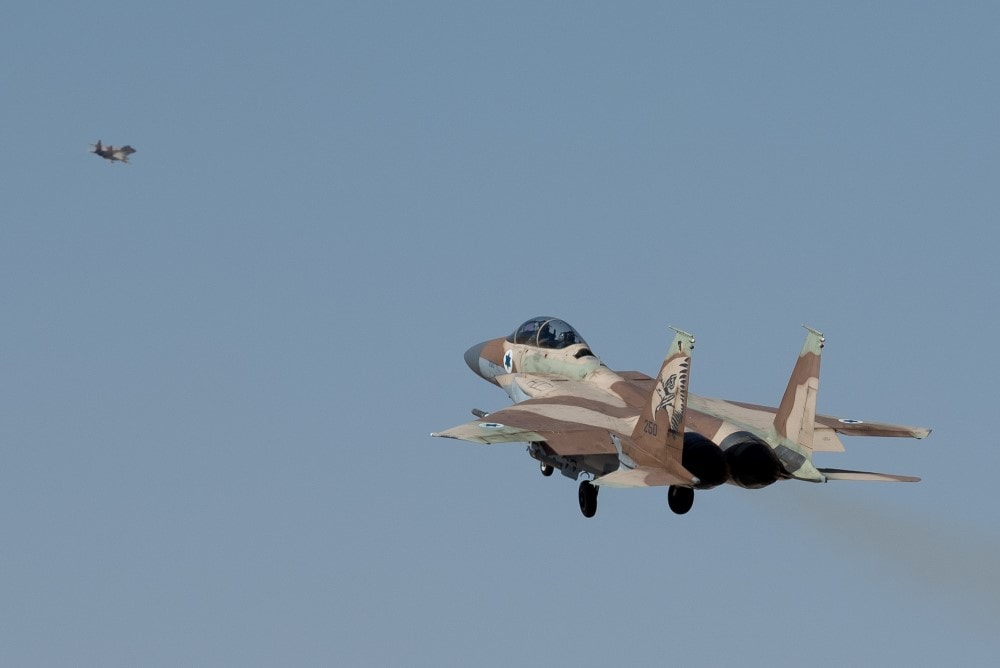 Israel has entered a higher phase of readiness for a strike on Iran's nuclear project, Walla News reports. This follows the development of upgraded capabilities and intensive training, the report says.
The Air Force held four Iran strike exercises in the past month to test different components of its strike plans, Walla said. This included coping with Iranian early detection systems, evading cyber and electronic warfare obstacles, and long-range flights to Europe.
In a separate drill, F-35 and F-15 fighter jets practiced strike operations on multiple targets. Notably, the IDF simulated a broad assault on Iran last week by mobilizing nearly 100 warplanes from bases in Israel.
In parallel, Israeli engineers achieved a major technological breakthrough, enabling the F-35 jets to fly to Iran and back without refueling. The stealth aircraft are expected to play a key role in a strike on the Iranian nuclear project by knocking out air defenses and executing other vital tasks.
The Air Force also developed a heavy bomb that can be carried in the F-35's belly without harming its stealth mode, the Walla report said.
Earlier, a high-ranking officer revealed that Israel significantly increased its list of potential targets for attack inside Iran.