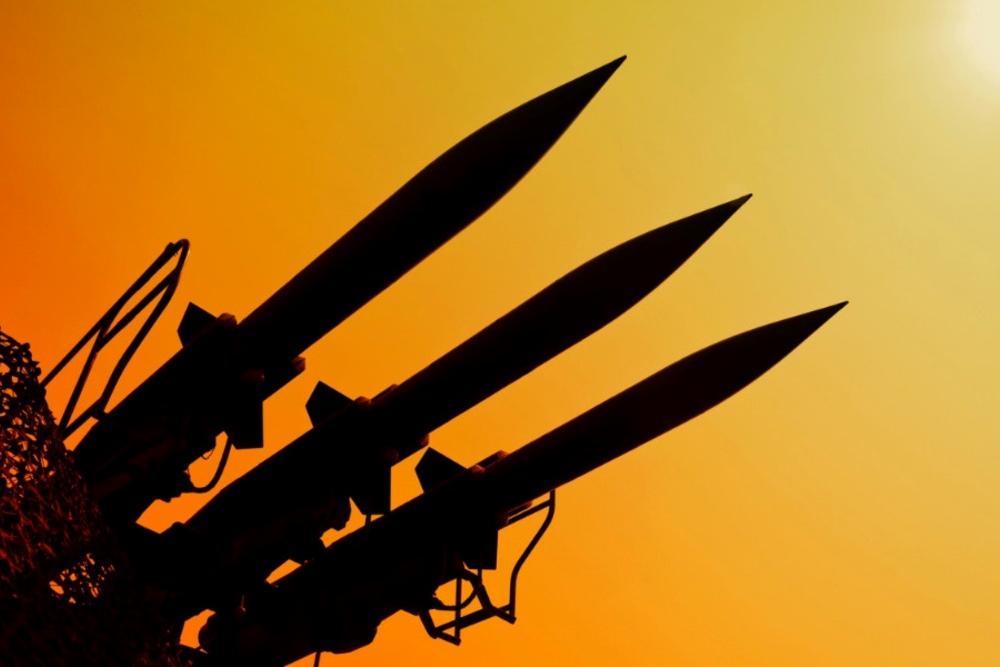 A total of more than 200 rockets have been fired at Israel from three directions in 2023 so far. The barrages mark an escalation in the Iran axis plan to surround Israel with rockets and missiles for a future war.
For now, the main rocket launch site has been Gaza, where terrorists fired more than 170 rockets at Israeli towns in recent months. Islamic Jihad, Iran's close ally in the Strip, was behind most of these attacks.
Meanwhile, Hamas in Gaza is boosting its own arsenal and improving its rockets. The group occasionally test-fires projectiles into the sea, allowing Israel to closely monitor the adjustments to the group's firepower.
The Gaza terror hub is supplemented by Hamas cells in Lebanon.  With Hezbollah's approval, terrorists fired more than 30 rockets from Lebanese territory at Israel this year. Several more rockets were fired from Syria, where Iran continues to build a military foothold.
Hezbollah, Iran boost naval power
Hamas has been expanding its operations in Lebanon for some time as it builds a terror branch that poses a growing threat to Israel. Hamas cells are engaged in arms production and high-level training on Lebanese soil, as the group works to solidify a second front against Israel under Hezbollah's protection.
However, Hezbollah's growing missile arsenal poses the gravest concerns for Israel. Defense officials say that Iran's most powerful proxy bolstered its firepower with dozens of advanced naval missiles.
These missiles now threaten Israeli warships, gas rigs, and other sensitive and strategic sites on Israel's coastline, Walla News reported.
In parallel, Iran converted civilian ships in the Red Sea into military vessels and fitted them with varied missiles and drones. The threat is prompting the Israeli Navy to conduct operations in the Iranian and Yemenite theaters, the report said.
Secret missile factories
A veteran Israeli military officer previously warned that Iran was advancing a grand plan to threaten Israel on multiple fronts. He said that the Iranians were entrenching their presence across the Middle East and building military hubs that pose a strategic threat around Israel's borders.
According to another report, Iran built secret missile factories across the region to overcome Israeli strikes on arms smuggling routes.
Israel has been able to foil Iran's plans on many occasions, particularly in Syria where the Air Force continues to destroy arms depots and air defense systems. Behind the scenes, Israeli elite forces operate deep in enemy territory without making headlines.
Air Force commando unit Shaldag has been the busiest among the special forces, carrying out several major operations per year, N12 News reported recently.
However, the Iranian plan to establish rocket and missile bases around Israel continues to advance. By now, defense chiefs believe that the next war will see the IDF fighting on multiple fronts, as Israel faces unprecedented wartime scenarios.