Armored corps prepare to hunt Hezbollah anti-tank squads; field training tests collaboration between IDF tanks and infantry forces.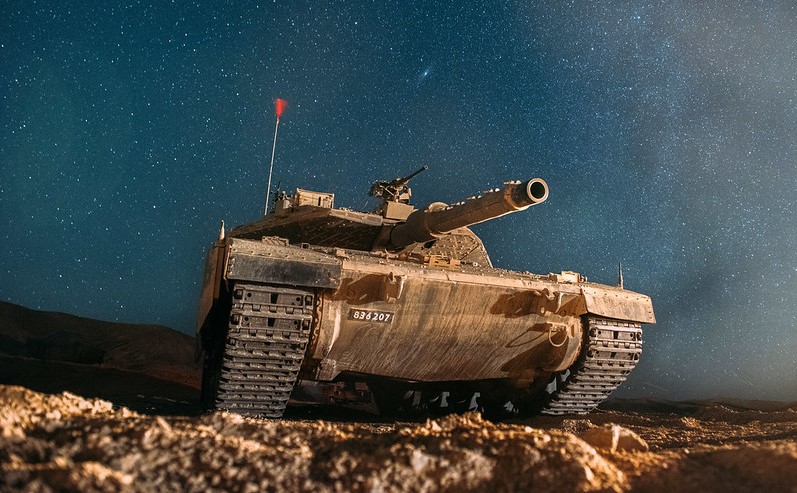 The IDF's 7th Armored Brigade completed a simulation of combat against Hezbollah cells in Lebanon. The unique training took place in mountainous terrain closely resembling Lebanese topography, the army said.
As part of the training, the army deployed teams imitating Hezbollah squads ambushing IDF tanks. Armored forces were tasked with spotting the "enemy cells" before taking steps to eliminate them.
In the sessions, the 7th Brigade used the most advanced version of the IDF's digital combat system. The Digital Land Army project connects intelligence gathering tools and weapons systems to enable the rapid detection and destruction of targets.
Forces study Hezbollah methods
Before heading to the field, the soldiers closely studied Hezbollah's tactics and weapons, the army said. The tank crews also practiced wartime collaboration with infantry forces from the elite Golani Brigade.
Armored corps officers said that the training closely resembled real-life conditions. "Everything simulated reality very accurately, including the enemy squads and anti-tank launchers," one commander said.
The 7th Brigade is the largest armored formation in the IDF's Northern Command and will play a key role in any future conflict. The combat drill is the latest in a series of military exercises in preparations for the next battle with Hezbollah.
Tensions on Israel's northern border have been very high, with field commanders expecting a clash soon. The army will hold its largest drill yet before the end of the year, with thousands of troops taking part.