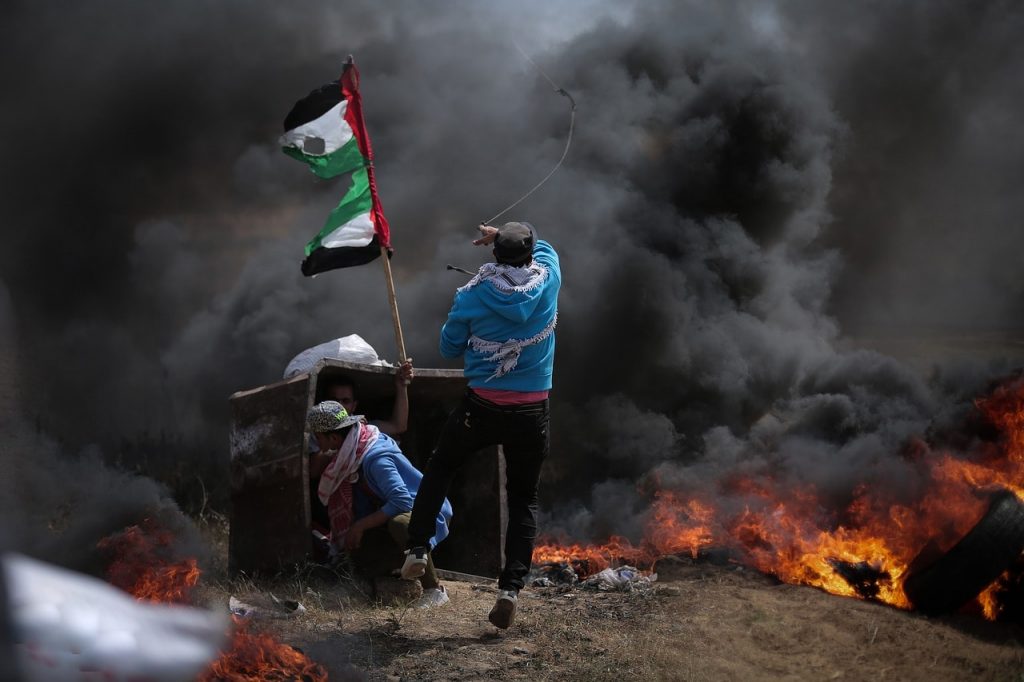 Israeli fighter jets bombed Gaza early Saturday after terrorists fired rockets at southern Israel Friday evening. Hamas warned that Israel will pay a price for its actions and condemned the "dangerous escalation."
The Air force struck a wide variety of terror facilities across the Strip, the Israel Defense Forces said in a statement. The targets included a military compound used by Hamas' naval forces and an air defense installation. The army also bombed training facilities and arms production and storage sites.
The IDF is on high alert and holds Hamas responsible for any attacks originating from Gaza, the army's statement said. Earlier reports indicated that Islamic Jihad was likely behind the rocket barrage on southern communities.
A Hamas statement denounced the IDF's "crimes and aggression" and warned that Israel will "bear the consequences of its actions." The Israeli attacks are harming innocent civilians, the group said. At least one person was killed in the strikes, according to Palestinian reports.
Israelis Unimpressed by IDF Response
However, Israelis on social media mocked what they said was a meek IDF response.
"Cut the bullshit, you only struck a few useless buildings and mostly sand dunes," wrote one Twitter user. "You did nothing. You should be ashamed to publish this," another tweet said.
Retaliatory strikes by Israel often target empty Hamas positions and compounds, as the group evacuates its facilities after rocket attacks.
Prime Minister Benjamin Netanyahu has stuck to a policy of restraint in the past year in an effort to prevent an all-out war in Gaza. Military affairs commentator Alon Ben David tweeted Saturday that Israel seeks to avoid a major flareup in order to focus on a potential Iranian attack.
Meanwhile, Knesset Member Yair Lapid urged the government to respond more aggressively to attacks from Gaza. "Netanyahu's policy of appeasement has gone bankrupt," he said, while calling on the IDF to employ more force and assassinate terror leaders.