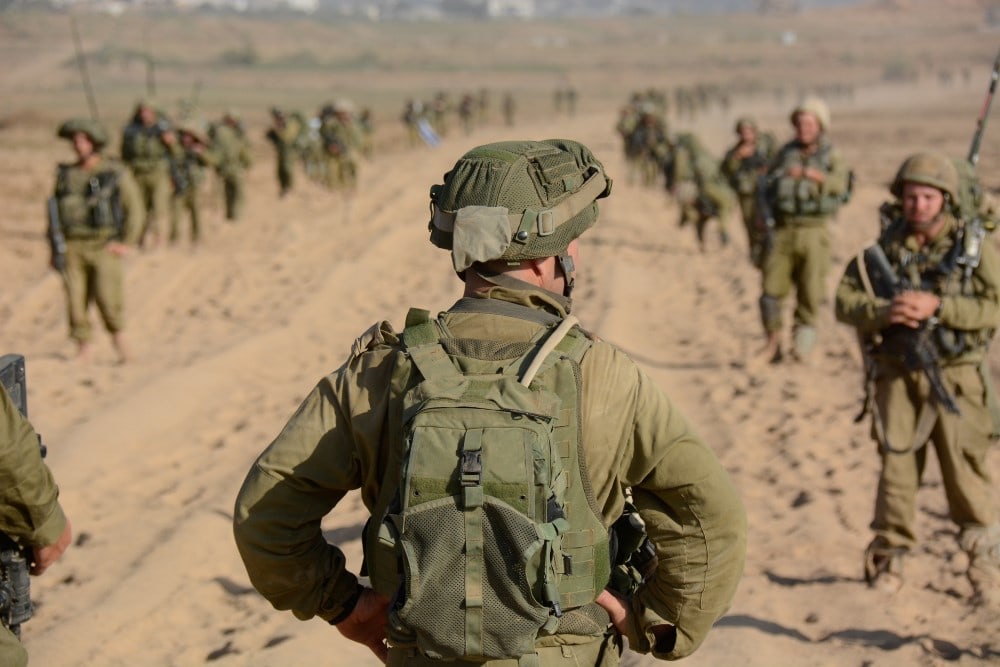 Israel faces a high risk of renewed fighting in the Gaza Strip, Defense Minister Benny Gantz warned Monday.
Continued riots and terror attacks on the Gaza border will trigger a harsh Israeli response or a major operation, IDF chief Aviv Kochavi said separately. The army upgraded its strike capabilities and battle plans since the last war in May, he warned, Ynet reported.
Hamas has been organizing violent protests at the border every night this week, with rioters hurling explosives and trying to cut the security fence. The IDF is deploying snipers and other reinforcements to prevent infiltration into Israeli territory.
Defense Minister Gantz also confirmed that Hamas is working to set up a terror infrastructure in southern Lebanon, Maariv daily reported. Hamas cells in a Lebanese refugee camp await orders from Gaza to launch rockets at Israel, the Jerusalem Center said earlier.