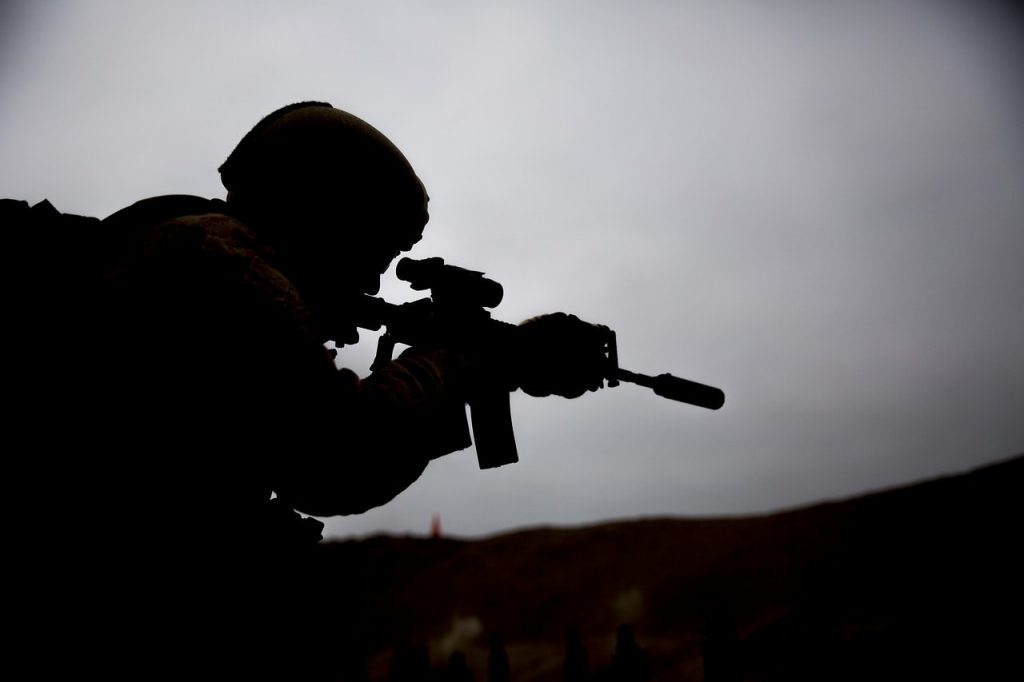 The IDF is changing its defensive deployment around Gaza, Walla! News reports. The move follows violent riots at the border Saturday where an Israeli sniper was shot from point blank range.
The army is adopting a more aggressive posture ahead of more rallies at the Gaza border this week. Hamas plans unusually violent protests to coincide with Prime Minister Naftali Bennett's trip to the US, military journalist Alex Fishman reports.
Hamas aims to trigger violence to encourage US pressure on Israel and put the Gaza issue high on the agenda, he wrote in Yediot Aharonot daily.
The army is creating a security strip on the Gaza border to keep rioters away from the fence and limit attacks on soldiers, the Walla! report said. In addition, snipers will be permitted to fire at armed Palestinians from greater distance before they rush toward Israeli territory.
Meanwhile, Gaza groups also renewed arson balloon attacks on southern Israel, sparking several fires Monday. The IDF responded by bombing Hamas sites overnight, including a weapons factory and an underground rocket launcher.
Violence on the Gaza front is gradually escalating in recent days, as Israel and Hamas move closer to another military clash.