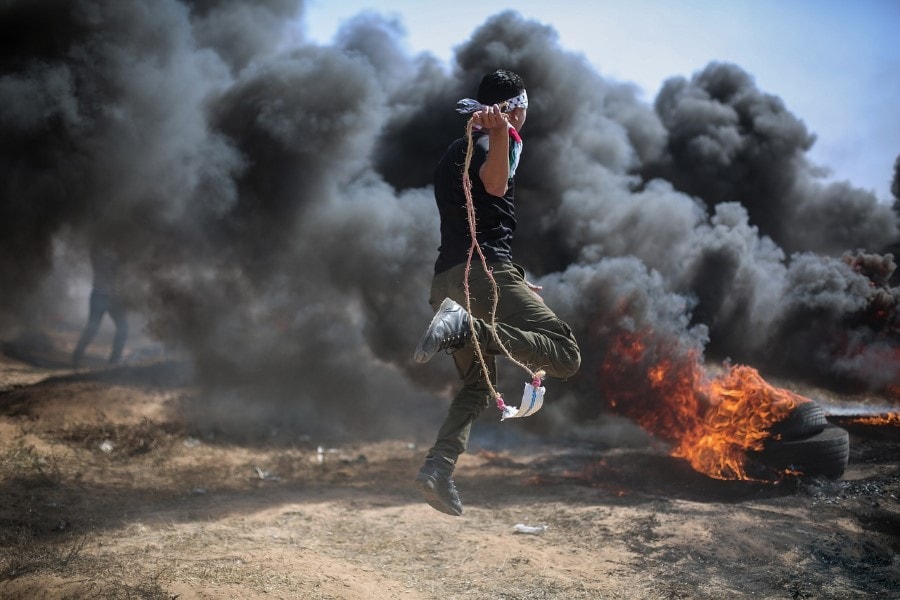 IDF fighter jets bombed four Hamas weapons production and storage sites after heavy rioting on the Gaza border Saturday. Machine gun fire directed at Israeli aircraft hit homes and cars in the town of Sderot, causing no injuries.
Israel is now preparing for further escalation in the south and is bolstering its forces in the area. The army mobilized several squads from the elite Maglan commando unit to the border area and deployed two more companies in the region.
In parallel, Iron Dome air defense units are on elevated alert in case of rocket attacks.
During the riots, a Hamas officer shot and seriously wounded an Israeli sniper deployed on the border. The rioters also threw improvised explosives at troops.
Israeli snipers initially used rubber bullets and were later permitted to switch to live fire to keep rioters from storming the border fence. Dozens of people were hurt on the Palestinian side, the Gaza Health Ministry said.
Israel now enters a volatile week with a high risk of further violence on the unstable Gaza front. Notably, the army has already finalized plans for a large-scale assault on Gaza terror groups in case of renewed fighting.