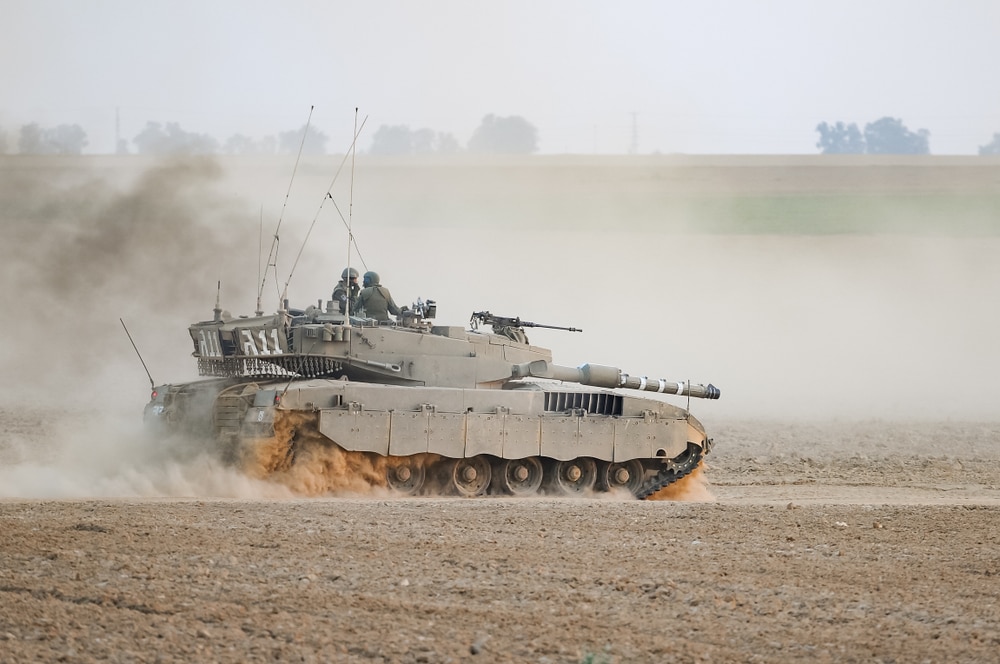 Signs are growing that Israel and Gaza terror groups are expecting a military clash this week. Both sides are taking steps to prepare for a fight after tensions in the region increased in recent days.
The leaders of Islamic Jihad in Gaza have gone into hiding for fear of IDF assassinations, Palestinian affairs reporter Elior Levy wrote in Ynet. All of Gaza's terror groups are on high alert and see a heightened risk of an imminent clash with Israel, he wrote.
According to another report, Defense Minister Naftali Bennett is planning a "significant operation" in Gaza soon. A member of Bennett's Yamina party, Idit Silman, told the Knesset Channel Tuesday that he is preparing the "next big thing" to counter Gaza's terrorists.
Meanwhile, the IDF is deploying more Iron Dome batteries in the south for fear of a spike in rocket attacks. Defense officials are most concerned about Islamic Jihad rocket strikes deep into Israeli territory, news website Walla! reported Tuesday morning.
Terrorists increased the pace of attacks on southern Israel in the past week, launching incendiary balloons and rockets daily. Islamic Jihad, which fired most of the rockets, is particularly anxious about heavy IDF retaliation. However, Israel warned that it holds Hamas responsible for any attack from Gaza.
Iran Encourages Attacks
Israel believes that Iran is pushing both Islamic Jihad and Hamas to carry out attacks. Iranian leaders are still seeking revenge for the killing of top general Qasem Soleimani, and also want to influence the upcoming Israeli election, the report said.
Notably, the recent dynamic in the Gaza region is reminiscent of previous rounds of fighting. In past cases, terrorists miscalculated Israel's retaliation policy in escalating their attacks. This ultimately led to a fierce IDF response and dragged both sides into an extended military clash.
The recent escalation in Palestinian attacks comes at a sensitive time for Prime Minister Benjamin Netanyahu. The PM likely wants to avoid a war in Gaza during an election campaign, but risks alienating voters with a weak response.
While the IDF continues to support Netanyahu's efforts to secure a truce with Hamas, some military officials are skeptical. These officers say that Israel must first hit Hamas hard on the battlefield, to press the group to agree to a ceasefire.