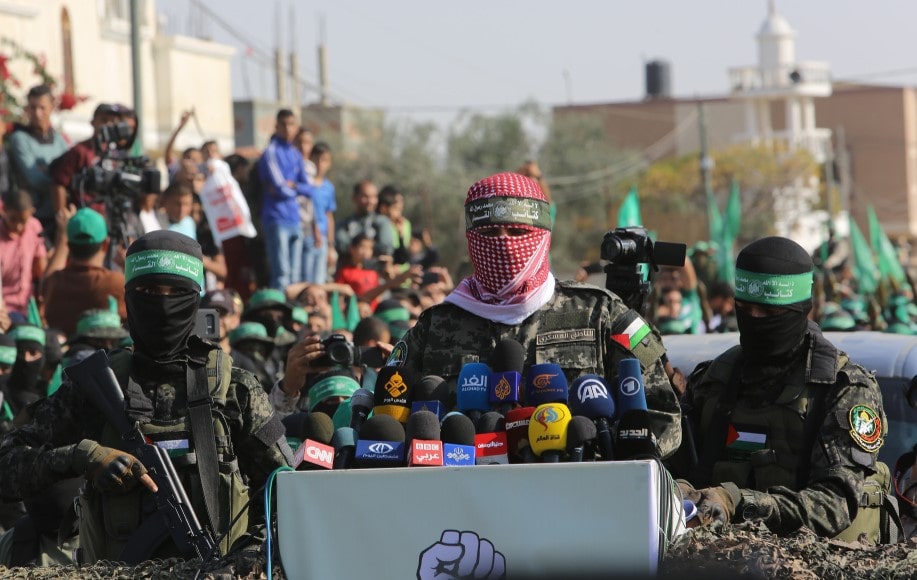 Israel's political leaders seem to be committed to the idea of a long-term Gaza truce with Hamas. However, IDF officials are divided over the terror group's intentions and the right path forward.
An extended truce in Gaza is an appealing prospect for Israel's leaders. On the military front, it enables the army to focus on the graver Iran-Hezbollah threat to the north. Politically, it offers the opportunity to avoid an all-out war that could alienate Israeli voters if it goes badly.
And so, in recent months, Prime Minister Benjamin Netanyahu has made it clear that he favors the truce path. The PM has done everything he can to move the process forward, allowing Qatar to bankroll Gaza and avoiding harsh retaliation to ongoing rocket attacks.
Defense Minister Naftali Bennett has largely adopted the same line. Despite tough rhetoric, Bennett seems to be in no rush to launch a war on Hamas, and has stressed the importance of improving Gaza's economic situation. Earlier, Bennett promised tougher responses to rocket attacks, but so far Israel's mild retaliation policy remains intact.
Is Hamas Fooling Israel?
However, the views of the IDF are more nuanced. The Gaza truce is the subject of fierce debate among senior officers, according to military affairs correspondent Amir Bohbot. While some defense officials accept the logic of ceasefire efforts, others believe that Hamas is essentially fooling Israel, Bohbot wrote in news website Walla! this week.
IDF skeptics worry that Hamas is merely aiming to buy time to accelerate its military buildup for a future war. These senior officers note that Hamas does not hesitate to allow occasional attacks from Gaza to press Israel into more concessions.
Hamas indeed continues to subscribe to an uncompromising position, with armed struggle against Israel etched into its DNA. Moreover, the group is currently led by Yahya Sinwar, a militant hardliner known for his combative spirit and hostility to Israel.
However, Hamas has also been undergoing some changes in recent months and years that suggest a potential breakthrough. Like other terror groups, the Gaza movement is maturing into a somewhat different organization than it was a decade ago.
High Risk of Escalation
As the ruler of Gaza, Hamas must consider the situation of local residents to some extent at least if it wishes to stabilize its regime. Moreover, the group's militant efforts and terror attacks have not had any fundamental impact for some time. Israel devastated parts of Gaza in previous wars, and Hamas efforts to leverage violent border protests have largely failed.
Overall, Israel and Hamas appear to advance toward a deal, but are having a tough time finalizing it. This is not surprising given the large gaps and animosity between the sides.
While truce efforts will likely continue, there is a high risk of a violent flareup at some point. Both Israel and Hamas will have a difficult time showing restraint in case of an escalation in violence, and sooner or later one or both sides are bound to miscalculate.