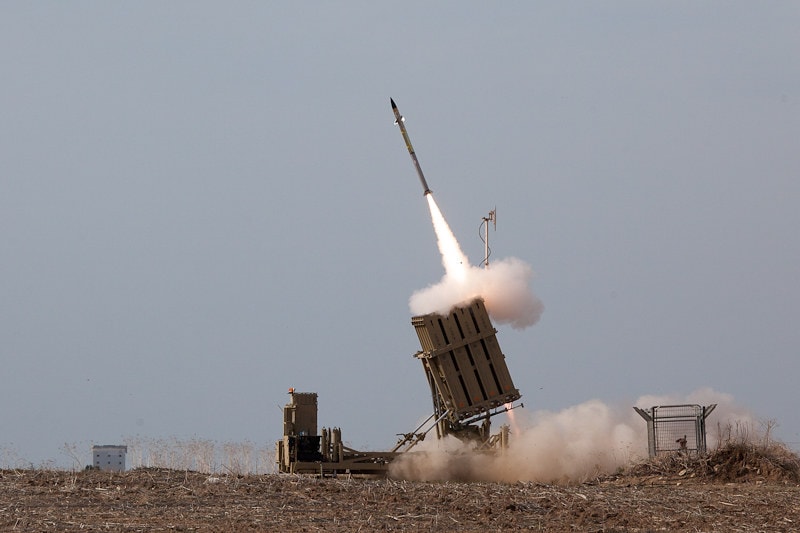 Terrorists in Gaza fired two rockets at Israel Friday and Saturday night after Israeli forces arrested four terror fugitives who escaped from prison last week. Iron Dome air defense batteries, which have been placed on high alert, shot down both rockets.
In response to the renewed rocket fire, the IDF bombed multiple Hamas targets in Gaza in two separate strikes. On Saturday night, fighter jets and attack helicopters hit a rocket production site, weapons depot, training site and terror tunnel.
IDF forces and the army's air defenses are still on standby for the eruption of fighting in the Gaza region, as tensions continue to escalate.
Israel expects a Gaza flareup soon and could launch a major military operation within weeks, sources close to Prime Minister Naftali Bennett told N12 News.
The IDF prefers to initiate the assault but actions by Gaza terror groups could trigger a conflict earlier, the report said.