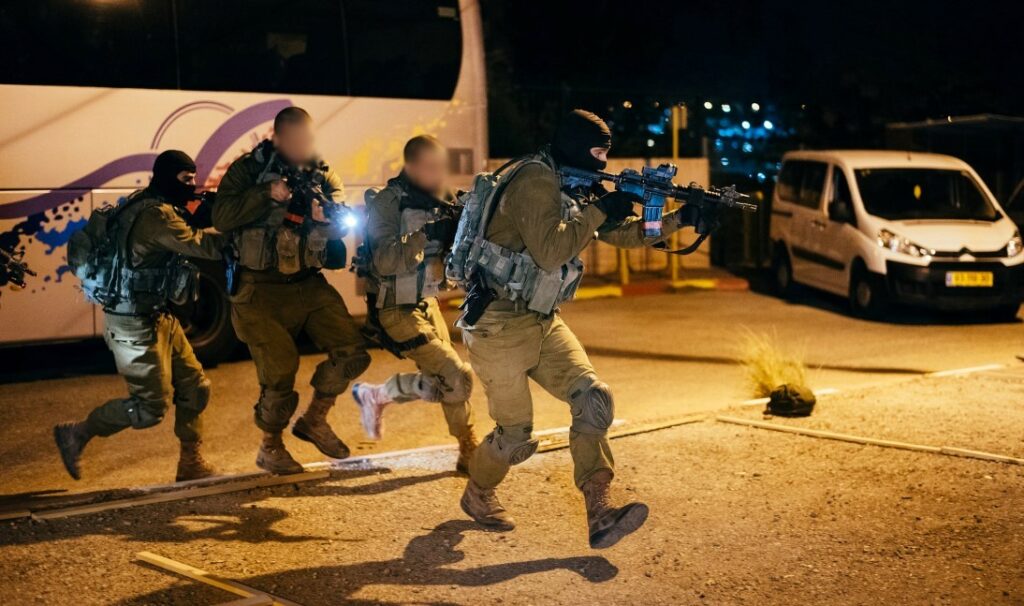 Six terrorists escaped from Gilboa prison in northern Israel overnight via a tunnel, Ynet reports. The security services launched a massive manhunt with helicopters, drones and hundreds of forces from counter-terror and elite army units, the report said.
One of the fleeing inmates is believed to be senior Fatah terrorist Zakaria Zubeidi, the former commander of the Al-Aqsa Martyrs' Brigades in Jenin. The other fugitives are members of Islamic Jihad.
Security forces across the West Bank and near Gaza are now on high alert for any developments, military journalist Tal Lev-Ram tweeted. Possible scenarios include an attempt to escape to Jordan or terror attacks in solidarity with the prisoners.
The IDF bolstered roadblocks and deployed large forces in the area, military journalist Amir Bohbot reported. Special forces were also sent to the Gaza border in case the fugitives try to flee to the Strip via tunnels, said RotterNet, citing Palestinian sources.
The Shin Bet security service is also closely involved in the search and working to collect intelligence. All the escaped terrorists are believed to be from the West Bank.
Notably, Gilboa is a maximum-security prison for convicted terrorists and is fitted with advanced systems, which failed to prevent the escape. The prison is located just north of the West Bank and some 25 kilometers west of the Jordanian border.