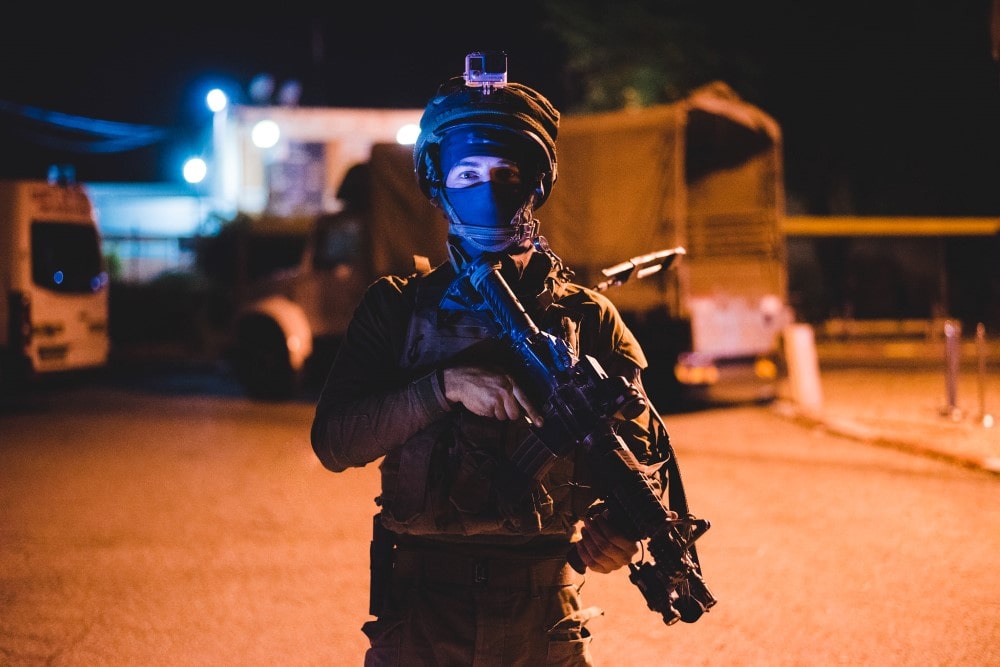 Forces from the YAMAM counter-terror unit of the Israel Police captured top fugitive Zakaria Zubeidi in northern Israel early Saturday. His hideout was located by IDF trackers, who were able to retrace the wanted terrorist's escape route, Ynet reported.
Zubeidi, the former commander of the Al-Aqsa Martyrs' Brigades in Jenin, was nabbed in a parking lot early in the morning along with another fugitive. Both were exhausted and did not resist the arrest.
So far, the security forces nabbed 4 of the 6 convicted terrorists who escaped from a maximum-security prison this week. The police were aided by intelligence tips from Arab citizens who spotted the fugitives as they were seeking shelter.
The IDF trackers unit that assisted the search comprises combat soldiers who undergo a special training program, the army said previously. Most members of the unit are IDF reservists from Israel's Bedouin community.
The security services believe that at least one of the fugitives still on the run is hiding in the West Bank town of Jenin. The city is a terrorist stronghold and operations to locate and detain fugitives will likely be met with heavy armed resistance.
Friday night, Palestinians rioted in 11 flashpoints across the West Bank in solidarity with the terror fugitives. A rocket was also fired from Gaza but IDF air defenses shot it down. The army and police remain on high alert for further violence and potential terror attacks.