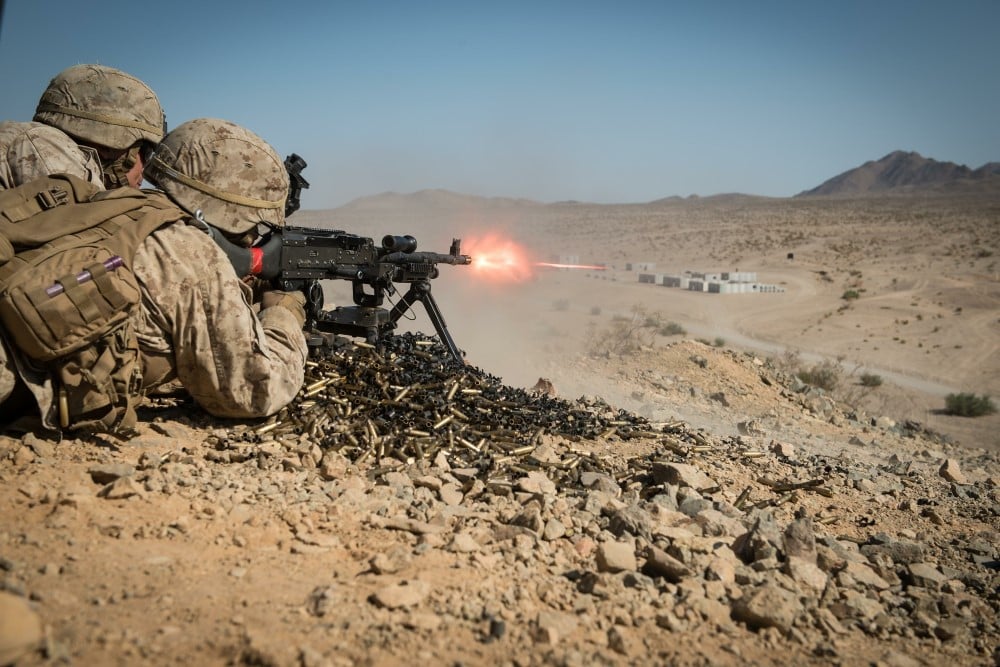 US Marines from Task Force 51 will be training in Israel for two weeks to prepare for possible escalation against Iran. The American forces will head to the Persian Gulf next to provide a rapid response in case of emergency incidents, N12 News reports.
The visiting troops will train with Israeli commando units to counter extreme scenarios such as an Iranian takeover of a US ship or embassy, the report said. The IDF is mobilizing elite forces for the joint sessions including naval commandos and the LOTAR anti-terror unit.
The American and Israeli forces will practice diverse combat techniques in urban and open areas, the IDF tweeted. Hundreds of US troops are currently in Israel, the army said.
This is the first time that the IDF and US military hold a joint exercise of this kind, N12 said. The US forces arrived aboard a vessel that docked at the Eilat port and will be airlifted into southern Israel by helicopters.
About 500 Marines already conducted a beach-storming drill in Israel as part of the unique training, a US report said. The forces will also carry out bomb-disposal exercises and maneuvers that involve the firing of artillery rockets, the report added.
In parallel, Israel is quietly advancing a military alliance against Iran with regional partners. Tensions in the region remain high as the IDF accelerates preparations for a strike on Tehran's nuclear project with a new $1.5 billion budget.