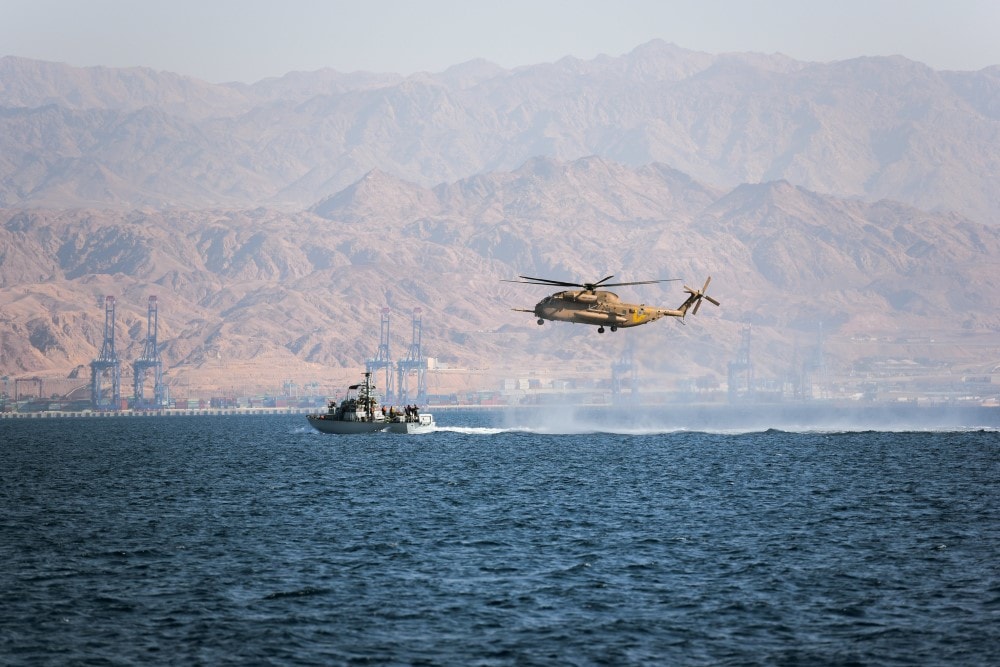 The US and Israel are preparing to take action against Iran's terror threat in the Red Sea. US and Israeli naval forces will be at the forefront of a regional alliance to neutralize Tehran's proxy army and protect vital sea lanes in the area.
America and its partners are building capabilities to operate against Iranian suicide drone bases in the region, an Israeli Navy officer said. He added that the joint effort will counter Iran's military deployment in Yemen, Iraq, and eastern Syria, N12 News reported.
The high-ranking officer was speaking as the US, Israeli, UAE and Bahraini navies launched a first-of-its-kind exercise in the Red Sea. The forces will practice different scenarios including search and seizure missions, the US military said in a statement.
Working together with regional partners will enable the Israeli Navy to boost its operational range, the senior officer said, according to journalist Anna Ahronheim. More joint drills will be held in the coming months, N12 News reported.
In parallel, Israeli F-15 fighter jets on Thursday escorted two American B-1 bombers and a fuel tanker aircraft heading to the Persian Gulf, the IDF said. This was the second time this month that IDF jets accompanied US aircraft passing through Israel's airspace.
In recent weeks, Israel and the US increased the intensity of their military cooperation, in what appears to be a warning signal to Iran. Earlier this month, a large contingent of US Marines was sent to Israel for training with IDF elite units before being deployed in the Gulf.