Turkey remains an aggressive regional player hostile to Israel despite Ankara's recent efforts to repair ties, analysts warn.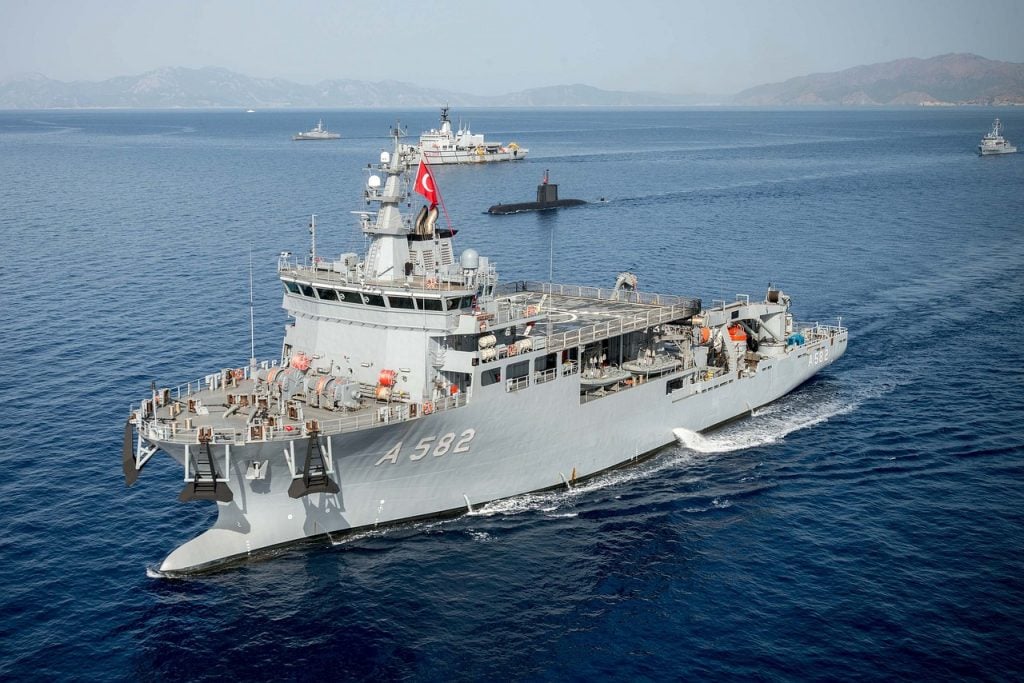 Turkey continues to pose a threat to Israel while working to improve their relationship, several analysts say. They point to Ankara's aggressive policies and hostile moves to highlight the danger posed by the Turkish government.
Turkey's real objective is to isolate Israel regionally and smear it globally, wrote Dmitri Shufutinsky in a paper for the Begin-Sadat Center for Strategic Studies. The Turkish government is an increasingly dangerous rival, a destabilizing regional force and a supporter of terrorism, he said.
Ankara bankrolls anti-Israel campaigns, hacks Israeli news sites and vows to "liberate" Jerusalem, he wrote. The Turks also aim to undermine Israel's gas projects and regional partners, he added, urging Jerusalem to remain cautious in the face of Turkey's charm offensive.
Comparing Israel to Nazis
Writing in The Jerusalem Post, Seth Frantzman highlighted Turkish efforts to promote and normalize Antisemitic libels. He pointed to a recent article in a pro-government outlet claiming that Jewish-controlled media and lobbies arranged President Joe Biden's election victory.
Antisemitic conspiracy theories have become common in Turkey during the rule of President Erdogan, who has a habit of comparing Israel to the Nazis, Frantzman said. The latest article must have been approved by the highest levels of the Turkish government, he wrote.
In a separate piece, Frantzman argued that Turkey's reconciliation campaign is "phony" and that Israel should not fall for it.
Turkey's proxy army
Meanwhile, a new study says that Erdogan continues to pursue an aggressive neo-Ottoman foreign policy. The in-depth analysis by the Jerusalem Institute for Strategy and Security and the UAE-based TRENDS think tank focuses on the danger posed by Turkey's expanding army of proxies.
These well-trained forces are in essence a private militia used by Erdogan to advance his grand ambitions, the study says. Israel and other regional players should pay close attention to this "worrying development," the authors warn.
While most experts agree that Israel has a clear interest in reducing tensions with Turkey, Ankara's reconciliation efforts have mostly elicited skepticism so far. An Israeli official recently told Yediot Aharonot daily that Jerusalem will insist on shutting down the Hamas office in Turkey as a condition for improving ties.