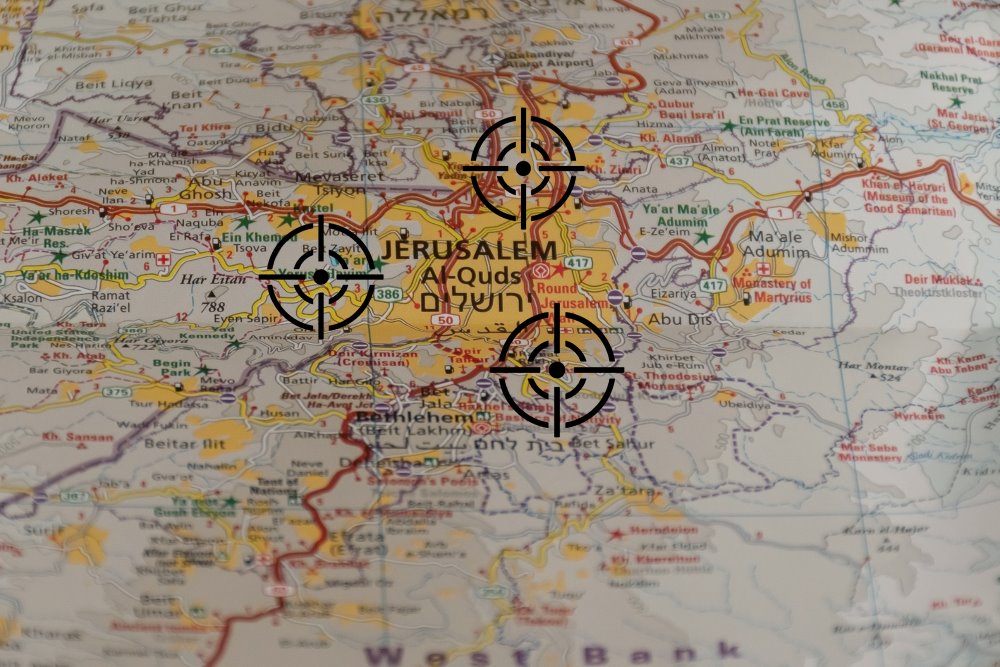 The likelihood of a missile attack on Jerusalem in the next war stands at 100%, warns a senior Israeli officer in charge of protecting the capital. Intelligence experts already mapped potential damage and calculated the expected death toll in a missile assault, according to a Ynet report.
Colonel Shlomi Ben Yair, who recently concluded his role as chief of the Jerusalem Home Front Command, said that "there will certainly be missile fire" if a conflict erupts. The risk assessment prompted Israeli authorities to boost preparations for a missile assault.
In response to the looming threat, Israel is adopting a multi-layered approach to protect Jerusalem and mitigate potential missile damage. The IDF recently approved the conversion of more than 20 underground parking lots in the capital into bomb shelters during a war, Ynet reported.
In parallel, security and rescue forces conducted extensive drills to simulate operations in the aftermath of missile strikes. The Knesset Guard received specialized training to enhance readiness in case missiles explode in Israel's parliament.
Israel also plans to deploy extensive air defense systems to safeguard Jerusalem, including the brand new David's Sling, which already intercepted Gaza rockets targeting the city. This layered defense strategy aims to provide more comprehensive protection. However, defense officials warn that there is no way to fully neutralize the threat.
Alarming IDF estimate
According to earlier reports, the IDF estimates that the Iran axis is poised to target government buildings in Jerusalem, including the Knesset. The Iranian objective is to disrupt decision-making processes during wartime, creating chaos and uncertainty in the city and undermining Israel's political-military chain of command.
Another crucial aim for Iran is to strike at the heart of Israeli identity by delivering a psychological blow to the nation's population. Jerusalem, with its profound religious and symbolic significance for Israelis and Jews worldwide, is a prime target for this strategy.
Additionally, an attack on Jerusalem would signal a direct challenge to Israel's sovereignty in its capital. This provocative act could rally support from Arabs and Muslims globally for the Iran axis' war effort.
However, missile strikes in Jerusalem would also trigger massive Israeli retaliation. This could include airstrikes on high-value targets in Iran or significant cyberattacks aimed at paralyzing Iranian government sites.
Overall, a missile assault on Jerusalem is certain to escalate the conflict to unprecedented levels, introducing new dimensions to an already complex geopolitical landscape. (Here are detailed Israel-Iran war scenarios)