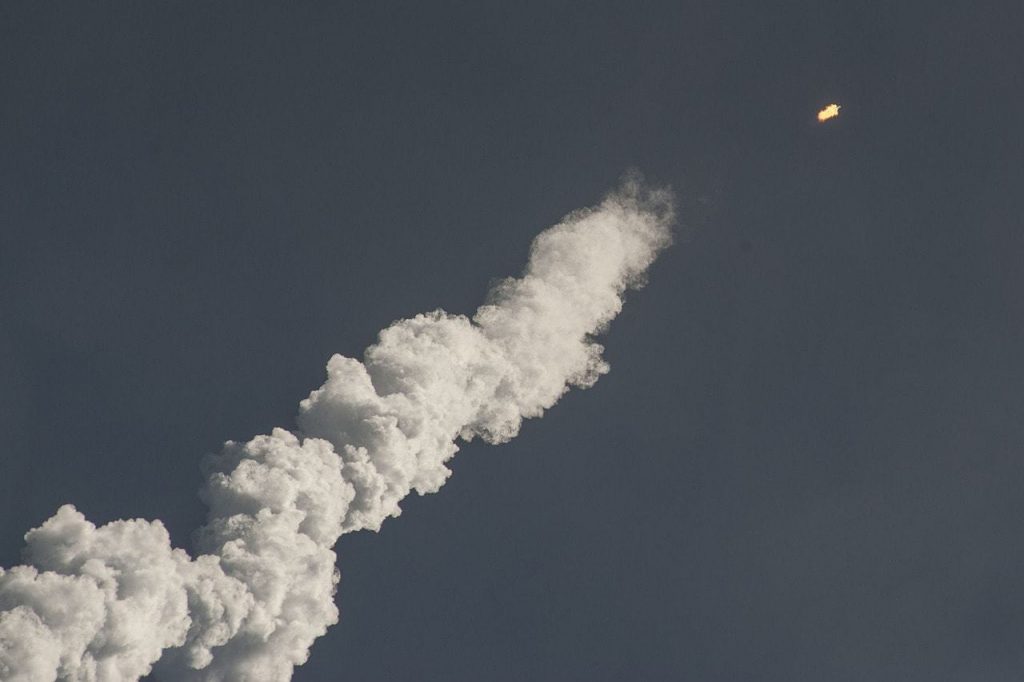 A Syrian missile exploded overnight in the Dimona area, where Israel's nuclear reactor is located. The missile was fired during an alleged IDF airstrike on targets near Damascus.
Some missile fragments were found Thursday morning in a factory in Ashalim, west of Dimona, N12 News reported. It remains unclear whether these were parts of the missile fired from Syria or of an Israeli interceptor.
The IDF activated its air defenses but failed to shoot down the incoming projectile. The army apparently launched a Patriot missile from a battery positioned near the Dimona reactor, The Jerusalem Post said. An investigation is underway to determine why the incident did not end with an interception.
The incident was triggered by an alleged Israeli strike on an Iranian arms shipment in Syria. The attack reportedly followed the arrival of cargo planes from Iran earlier in the day.
The IDF says that an errant anti-aircraft missile fired from the Syrian side of the Golan Heights unintentionally landed in southern Israel. The army identified the missile as a Russian-made SA-5, a surface-to-air missile with a 200-kilogram warhead.
IDF bombs missile batteries
The IDF responded to the incident with a second round of airstrikes in Syria. The assault destroyed the launchpad that fired the missile at Israel as well as other air defense batteries. The Syrian army said that several soldiers were wounded in the strike, but unconfirmed reports claimed that some troops were killed.
Meanwhile, some observers questioned the IDF's version of events given the proximity of the missile hit to the nuclear reactor in Dimona. Huge explosions reported by residents of Jerusalem furthered the uncertainty surrounding the unusual incident.
According to initial Iranian media reports, the Syrians fired a surface-to-surface missile rather than an anti-aircraft interceptor. However, several Israeli experts, including former Air Force chief Amos Yadlin, confirmed the IDF's account. If a SA-5 missile misses its target it can keep flying for long distances, they said.
Notably, defense officials previously warned that Iran could target Israel's nuclear facility to avenge the killing of Tehran's top nuclear scientist. According to recent satellite images, Israel is expanding the secret compound for unknown reasons.
Arab affairs expert Shimrit Meir warned that the IDF may be encouraging more attacks by blaming a misfired missile. She pointed to the lessons from the Gaza front, where Palestinian terror groups claimed that several rocket attacks on Israel were triggered by adverse weather conditions.