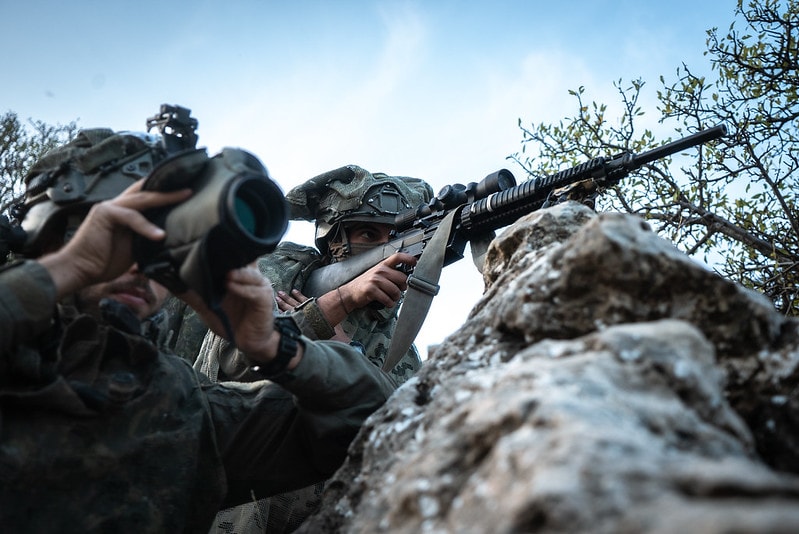 The IDF's secretive Ghost Unit and Air Force commando unit Shaldag carried out numerous special operations during the Gaza war in May, newly released details reveal.
Overall, Ghost forces exposed more than 20 Hamas terror cells during the conflict, Walla! News reported. The elite unit's expose-and-destroy squads used drones and other advanced gear to detect and eliminate enemy fighters, the report said.
In parallel, Shaldag forces attacked over 100 rocket launchers and anti-tank cells during the war, the unit's commander told Israel Hayom daily.
The commando force also took part in underground operations to improve the accuracy of airstrikes, he said, without disclosing further details.
Shaldag was also deployed near the Gaza border fence to block attempts to infiltrate into Israel, said the commander, who was only identified by his first initial, Y. His full name cannot be revealed for security reasons.