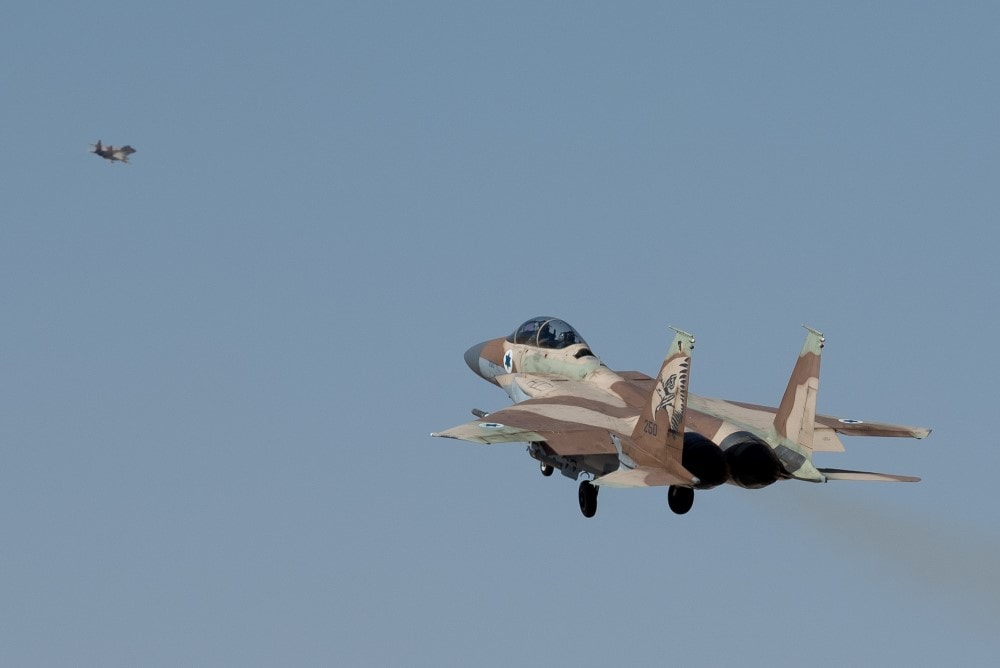 The emerging deal with Iran will be changing Israel's timeline for a potential strike on Tehran's nuclear sites. A temporary freeze on the Iranian project is far from ideal, but it will give the IDF plenty of time to prepare a stronger military option, military analyst Yoav Limor wrote.
An Israeli strike plan on Iran's nuclear sites must consider 3 key questions: How effective will an assault be? How effective are Israel's defenses against Iranian retaliation? How much support will Israel get from the US?
The IDF can likely attack Iran tomorrow with reasonably good results by using a wide range of weapons, including air and naval power. But every passing year will significantly boost Israel's capabilities.
The army will be getting (and upgrading) more F-35 jets, buying more dedicated munitions, and collecting more precise intelligence. Israel will also receive advanced US tankers to bolster its midair refueling abilities.
Israel boosts defenses
On the defensive front, Israel is working hard to expand its protective net. The IDF is already bolstering its air defenses and preparing large stockpiles of interceptors.
Notably, the army plans to deploy 10 permanently stationed Iron Dome batteries around the country by next year. The IDF will also install multiple radar systems on Israel's borders for early detection of incoming drones.
In parallel, defense engineers are constantly improving Iron Dome's capacity and upgrading the Arrow to counter ballistic missiles. Israel's military industries are also enhancing electronic warfare technology and working on a revolutionary laser-based air defense system.
Waiting for new US president?
Finally, Israel could benefit from future changes on the political and diplomatic front, especially in the United States.
The current US leadership would likely hesitate to back an IDF assault on Iran, but a different American president may be more supportive. Given the critical importance of coordinating a strike with the US, a political change in Washington could be a dramatic game-changer.
Factoring in all this information, the ideal target date for an Israeli strike is 2025. By then, the IDF will massively boost its power and a new US president may take office. However, Israel could still attack earlier, depending on Iran's actions and nuclear progress.