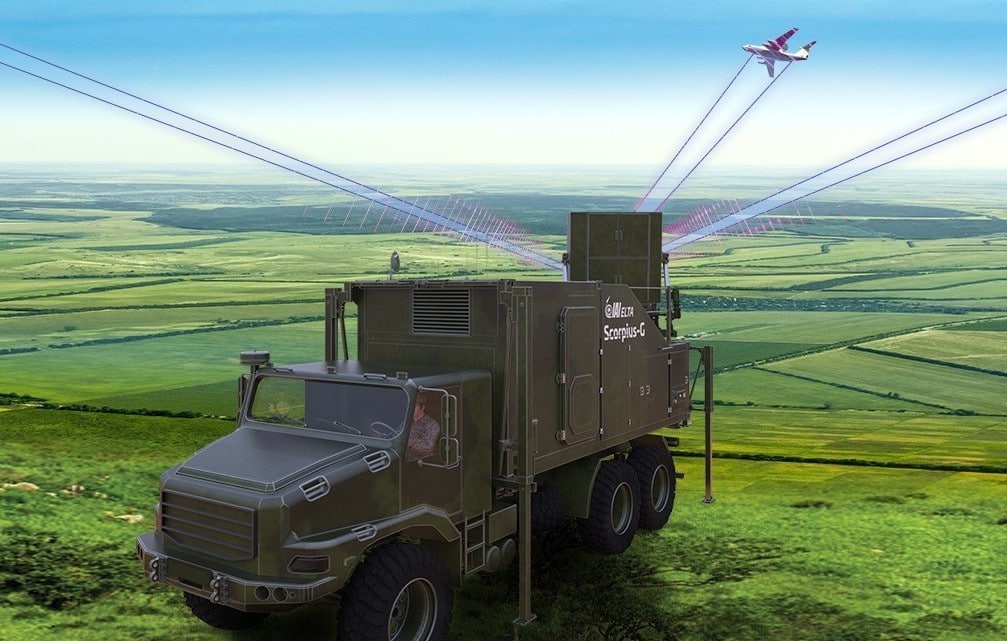 The Israeli Air Force is expected to bolster its strike capabilities across the Middle East with an innovative electronic warfare system. The newly unveiled Scorpius technology will enable the IDF to disrupt critical enemy defenses and communication systems.
The new system is particularly effective for supporting secret IDF strikes across the region, Ynet reported. Scorpius can interfere with the most advanced air defenses, including the Russian S-300 and S-400 batteries deployed in Syria, the report said.
Notably, Israel reportedly intensified its strikes in Syria in recent weeks in an effort to disrupt Iranian arms transfers. In parallel, the IDF and intelligence arms compiled a list of thousands of enemy assets across the region for future strike operations.
The new military gear can disrupt electromagnetic systems such as sensors, radars and navigation tools, Israel Aerospace Industries (IAI) said in a press release. The system can also disable a wide array of aerial threats including planes, UAVs and missiles..
The new capabilities are revolutionary because the system can distinguish between enemy and friendly forces and weapons. This will allow the IDF to counter hostile targets without harming its own operations in the same area.
Scorpius will also bolster Israel's existing air defenses and can be used to disable a broad range of incoming threats. The IDF is particularly concerned about Iran's plan to arm its regional proxies with strike drones and designated this issue as a top priority.