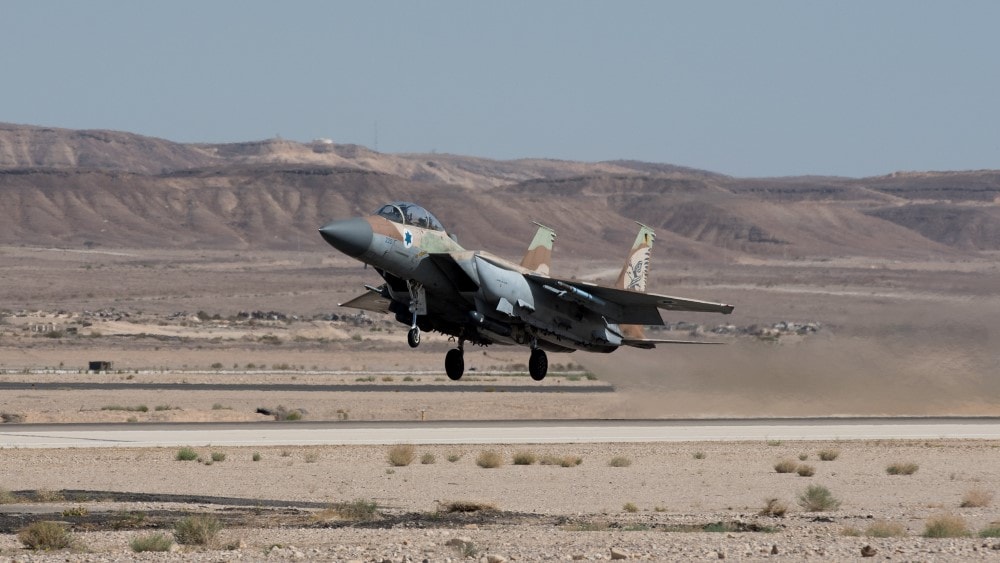 Israel's intelligence arms compiled a list of thousands of targets for attack in Iran, Syria, Lebanon and Gaza in the past two years. The IDF is ensuring readiness to launch extensive strike operations as it believes that fighting could erupt at any moment, The Jerusalem Post reports.
Notably, the Air Force held a large exercise in October to practice wide-ranging attacks against the Iran axis while evading intensive air defense fire.
In parallel, the IDF plans to bolster its precision-guided munitions arsenal in the coming years, The Jerusalem Post said. Israel has already acquired tens of thousands of high-precision munitions from the US, the report added.
The IDF is boosting its stockpiles of armaments due to rising threats and the large increase in targets designated for attack in a future conflict. The army dramatically upgraded its ability to automate the detection of enemy assets, a senior officer revealed previously.  
Meanwhile, the IDF is preparing to deploy Air Force officers in every infantry battalion to coordinate airstrikes in enemy territory during war. The new officers will receive specialized combat training and will be sent into Lebanon and Gaza in future conflicts.
The Air Force says it just completed the first training course for the new role.