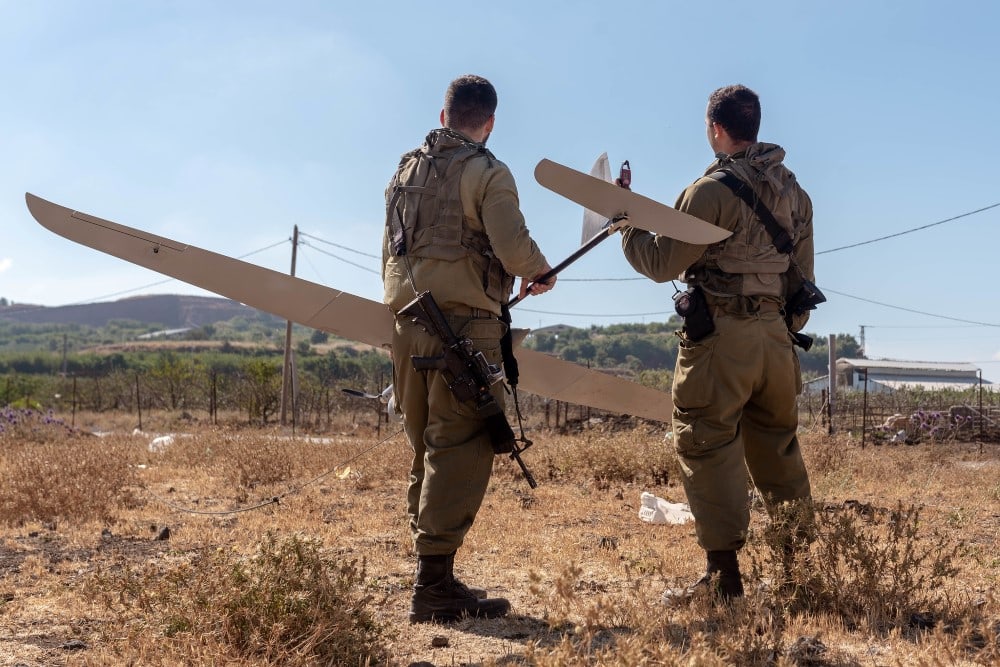 Israel carried out its largest-ever operational deployment of military drones in the latest clash with Islamic Jihad in Gaza. The massive utilization of UAVs enabled the IDF to launch multiple attacks per strike zone at a higher rate than ever before, Walla News reported.
Drones played an instrumental part in the army's opening salvo, as the Air Force and ground troops hit a range of targets, including key terror operatives and leaders.
This impressive show of firepower, which required intricate coordination between many different IDF branches, stunned Islamic Jihad. The Iran-sponsored terror group paid a heavy price in three days of fighting while failing to score any achievements aside from random rocket fire that was mostly intercepted by Iron Dome.  
The army no doubt used the limited battle in Gaza as a testing ground for intensive and highly sophisticated drone warfare in larger wars. The lessons learned will be integrated in future conflicts against more formidable enemies such as Hezbollah and Hamas.
In parallel, Hezbollah also watched Israel's military maneuvers closely as it prepares for a potential fight with Israel in September. The group now fears that the IDF could employ similar methods used in Gaza to eliminate terror leaders in Lebanon, military journalist Alon Ben-David wrote.
Notably, the growing use of Israeli drones is part of the army's strategic plan to integrate numerous robots into combat operations. Earlier reports indicated that the IDF is investing large resources in boosting is robotic capabilities, and specifically its drone fleets.
The IDF this month inaugurated the 144th Squadron to operate a new, highly classified UAV code-named Spark. Israeli officers told Walla that the secret aircraft offers groundbreaking capabilities that are available to only a few armed forces in the world.