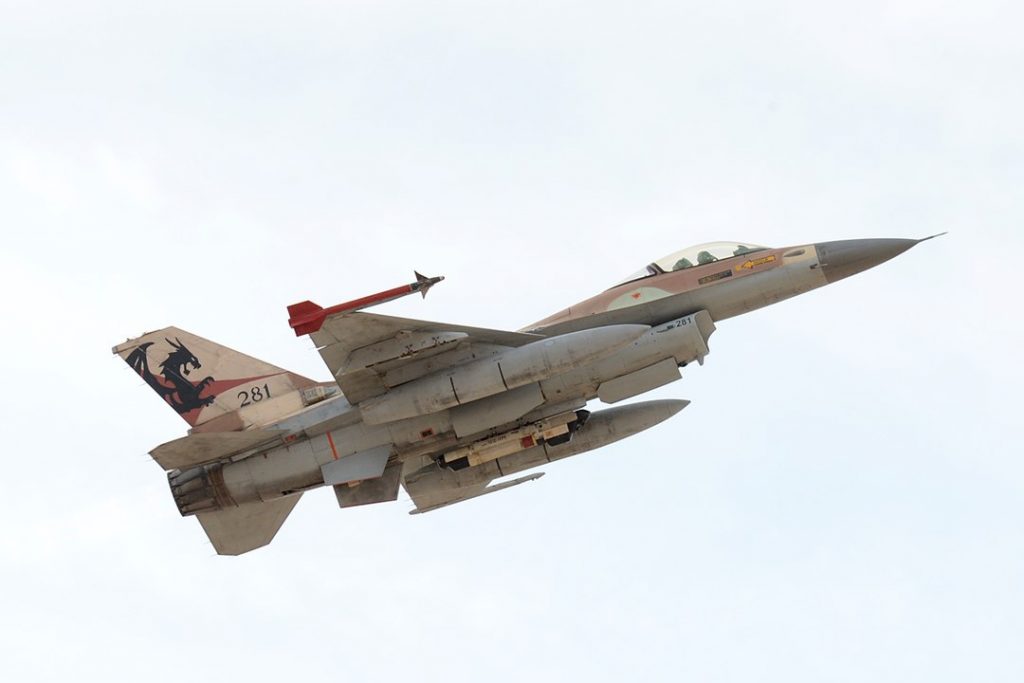 For over 5 years, Israel has engaged in an intensive bombing campaign against the Iran axis in Syria. The IDF destroyed in this period 90% of planned Iranian and Hezbollah arms production and transfers, defense sources recently told Walla News.
The continued strikes foiled Tehran's grand plan of turning Syria into a large base of military operations against Israeli targets. But what is the secret of Israel's operational success? Below are 3 critical factors that boost the IDF's strike machine in Syria:
Electronic Warfare
Beyond the deployment of advanced warplanes, including F-35 fighter jets, Israel uses sophisticated electronic warfare to boost its air power.
Israeli Air Force jets are fitted with innovative electronic systems to protect them from Syrian anti-aircraft missiles, N12 reported. This is a vital component of strike missions as Syria deploys a large array of air defenses against Israeli pilots.
The IDF also mobilizes support aircraft with jamming capabilities to disrupt Syrian radar systems and missiles. This high-tech warfare gives the Air Force a strong edge and increases mission success rates.  
Strike Techniques
Israel employs meticulously crafted attack methods to boost strike efficiency in hostile territory.
Military planners integrate thousands of intelligence and technical data points to ensure that pilots can safely hit their targets. Different teams combine information acquired from a variety of sources to build a complete picture of the mission's environment.
This enables the Air Force to optimize entry and exit routes as well as flight altitude to minimize the risk of detection. As Syrian air defenses improve their response time, the IDF modifies its attack methods to preserve the element of surprise.
However, the IDF is not using some capabilities and strike techniques in Syria to reserve them for an all-out war, N12 says.
High-Grade Intelligence
The IDF and Mossad engage in intensive intelligence operations to monitor Iran axis actions in Syria, according to Israeli media reports.
Multiple intelligence teams are constantly working to identify smuggling routes and military production sites across Syria. They use a wide variety of intel sources including surveillance planes, spy satellites, sensors, intercepted communications and other means.
This huge effort enables Israel to detect new threats and carry out pinpoint strikes to neutralize them. Precise information allows the army to hit specific shipments and containers at airports and seaports to destroy smuggled military gear.
Overall, Israel's strike operations foiled Iran's vision for a massive military buildup on Syrian soil, according to the INSS think tank. Numerous Israeli strikes have slowed down and disrupted the program outlined by Iran's Quds Force, the report said.
The relentless bombing campaign also boosted Israel's regional status and positioned it as the only player able to stand up to Iran, INSS noted. This has turned Israel into a desired partner for Arab states across the Middle East in the battle against Tehran.
However, the limited operations in Syria may be insufficient to fully counter the growing Iran axis threat. Earlier this year, Israel's defense chiefs called for intensifying the assault against Iran's terror militias in the region. If the next government implements this strategy, the IDF will escalate its attacks on targets in Syria in 2023.