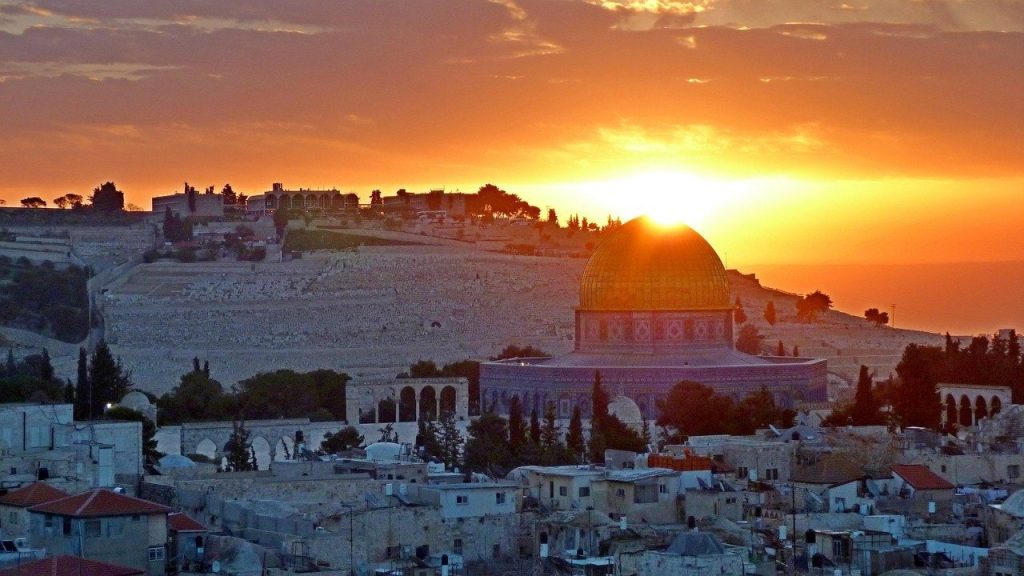 The Israeli-Palestinian conflict is heating up: tensions are mounting and could soon erupt into armed conflict on several fronts. Arab-Jewish violence is already exploding on the streets of Jerusalem, while political instability in the West Bank threatens to spark a surge in terrorism.
In recent weeks, Palestinians in Jerusalem are increasingly assaulting religious Jews across the city and posting videos on social media. The wave of violence seems to be worsening and is prompting retaliation against Arabs.
Thursday night, a far-right group held a rally at a focal point of tensions near the Old City and chanted anti-Arab slogans. A confrontation soon ensued with mutual attacks by Arabs and Jews on the city's streets. Dozens were reportedly injured in the violence, including 20 Israeli police officers who clashed with Palestinian rioters.
Tensions in the capital were already rising following nightly clashes between Palestinians and police officers. Temple Mount and the Al-Aqsa Mosque remain a focal point of friction that could lead to widespread bloodshed. One concern in such case is that radical elements supported by Turkey will turn Jerusalem into a violent religious battleground.
IDF on alert for terrorism
In parallel, Israel is expecting trouble as the upcoming Palestinian election will likely be postponed by PA leader Mahmoud Abbas, who fears defeat. The IDF is concerned that Palestinian disappointment could spark a wave of terror attacks on Israelis.
The IDF will elevate its readiness across the West Bank next week in anticipation of growing unrest and violence. Senior officers told Walla! News that terror groups in Gaza could join the fray and fire rockets at Israel, a move that will provoke a harsh military response.
The army has been training for a violent outbreak in Gaza and revising its war doctrine against Hamas and Islamic Jihad. Israel recently publicized some of its plans for a strong assault on terrorist hubs, apparently to warn Gaza's terror leaders about the dangers they face in case of a military clash.