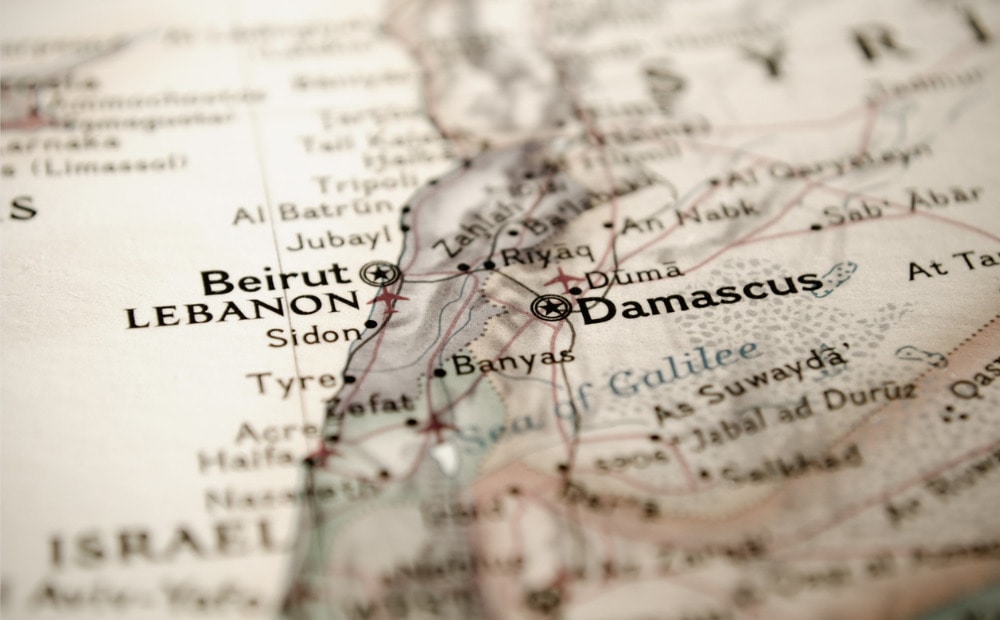 Israel built a list of over 10,000 targets in Lebanon including vital infrastructure assets such as power plants. A Hezbollah assault on the new Karish gas rig could trigger an Israeli bombing that will plunge the entire country into darkness, N12 News reports.
Israel's upgraded intelligence capabilities enabled the IDF to dramatically expand its wartime target bank, the report said. Defense Minister Benny Gantz warned last night that Israel will smash Lebanon if Hezbollah launches an attack.
To highlight the danger faced by Lebanon, Israel revealed aerial photographs of targets that will be bombed if Hezbollah ignites a conflict. IDF chief Aviv Kochavi shared the images with France during a recent visit to Paris, Israel Hayom reports.
The French military chief headed to Beirut two days later and likely conveyed the Israeli warning to Lebanon, the report said.
Previously, Israel threatened to wipe out Hezbollah's center of operations in Beirut if the group attacks the Karish gas rig. Tensions are skyrocketing as Israel prepares to test the rig this week while talks with Lebanon on a gas-sharing deal hit a snag.
The IDF is on high alert for a possible Hezbollah attack in the coming days, Haaretz daily reports. The army widely deployed air defenses in northern Israel to intercept any incoming threats from Lebanon, N12 News says. Earlier, the Navy and Air Force bolstered their defenses around Karish.