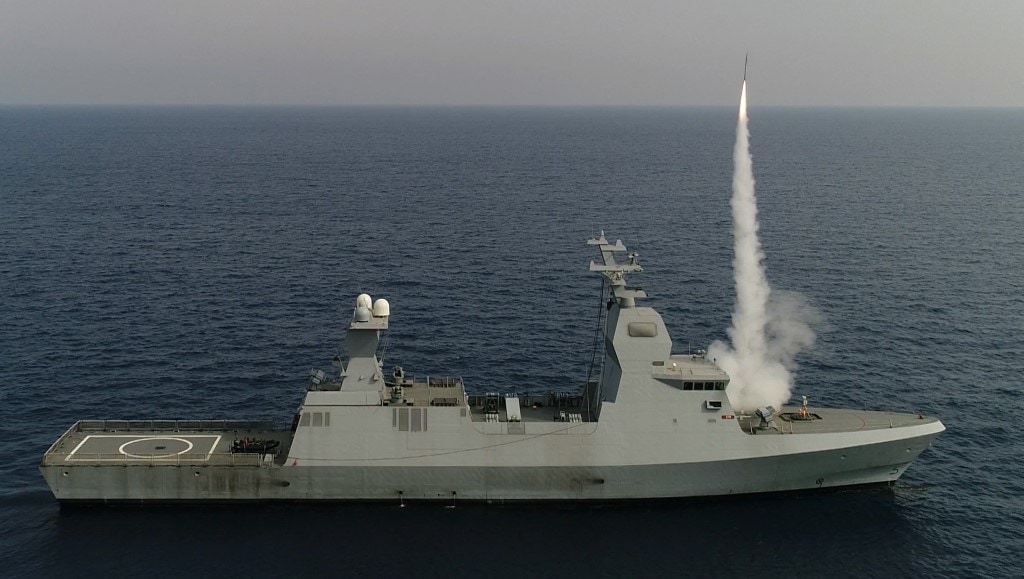 Israel is bolstering defenses to counter a potential attack on its new offshore gas rig, a key strategic asset. The elevated security follows escalating Lebanese threats against the activation of a newly arrived rig at the Karish natural gas field.
The Israeli Navy will deploy multiple vessels to protect the new rig, reportedly positioned some 80 kilometers west of Haifa, firmly within Israel's economic waters. The protection measures include the mobilization of warships armed with the naval model of Iron Dome to thwart a possible Hezbollah attack.
The advanced air defense system has been fully integrated into the Navy's warships, a senior officer told N12 News. The military doubled the number of interceptors aboard the vessels and upgraded the system's radar, he said.
Notably, the Navy foiled a Hamas attempt to target a gas rig in southern Israel during the 2021 Gaza war, the report said.
Israel will also deploy submarines to protect the new rig, Kan News reported. Notably, Israel deployed a submarine and warships in the Red Sea for a naval exercise last week, Walla News said.
The latest deployment highlights the Navy's growing strength and importance to Israel's national security and defense doctrine.