Foreign Ministry calls Erdogan's latest attack on France 'disgusting'; Israeli expert warns that Turkish leader is becoming more dangerous.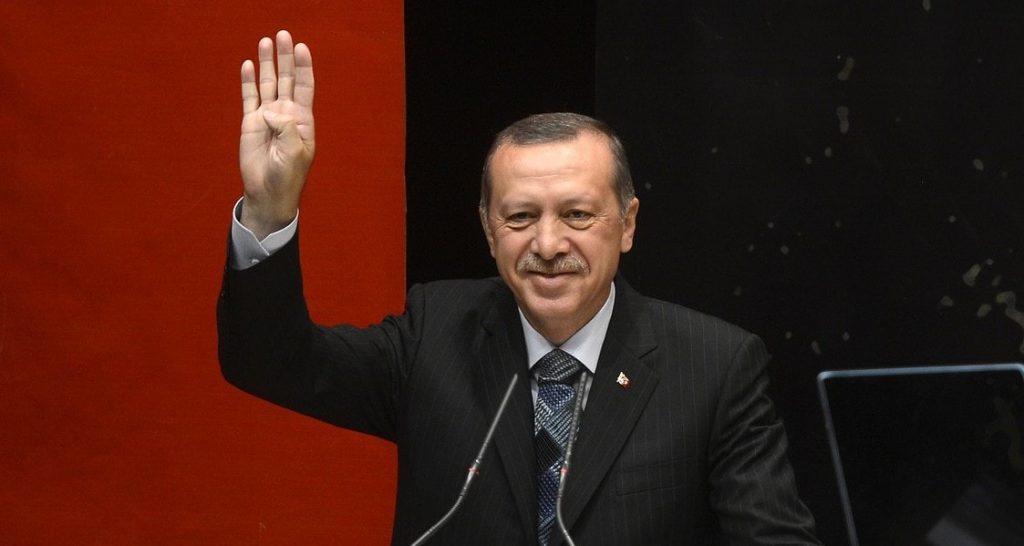 Israel's Foreign Ministry lashed out at Turkish leader Recep Tayyip Erdogan for comparing France's battle against radical Islam to Nazi actions. An Israeli spokesman used unusually harsh language to condemn the comments.
Jerusalem rejects the "disgusting comparison" of the French fight against extremism to Nazi racism against Jews, Ministry Spokesman Lior Haiat tweeted. Moreover, Erdogan's call to boycott French goods is a cynical political move that promotes hatred, Haiat wrote.
The angry Israeli message followed Erdogan's latest attack on France. Muslims are facing a "lynch campaign" similar to the one against the Jews before the Second World War, he said in a speech in Ankara.
Turkey's leader also accused Europeans of being "fascists" who follow in the footsteps of the Nazis. His comments are part of an aggressive campaign to counter French efforts to combat Islamic radicalism.
On Saturday, Israeli Muslims staged a protest against France near the French ambassador's home.
Erdogan poses growing danger
The latest row highlights the growing friction between Israel and Turkey on various fronts. Last week, an Israeli statement offered full support to Greece in its conflict with Ankara in the Eastern Mediterranean.
Notably, Israel is also concerned about Turkey's growing cooperation with Hamas. Moreover, Turkish pro-government media has recently embraced Islamic Jihad. A study warns that an Israeli-Turkish clash is increasingly likely the next time a conflict erupts in Gaza.
On Monday, a commentary in Israel Hayom daily warned that Erdogan is becoming "ever more dangerous" and continues to destabilize the Middle East. The Turkish leader exploits radical movements and terrorist groups to advance his troubling vision, political expert Alon Ben-Meir wrote.
Erdogan is an admirer of Hitler's leadership style and could seek to obtain nuclear weapons, the article warned. It urged Europe to "wake up" and take strong action against Turkey to thwart a disaster.